Pokemon Go Registeel Guide: Best Counters, Weaknesses and Moves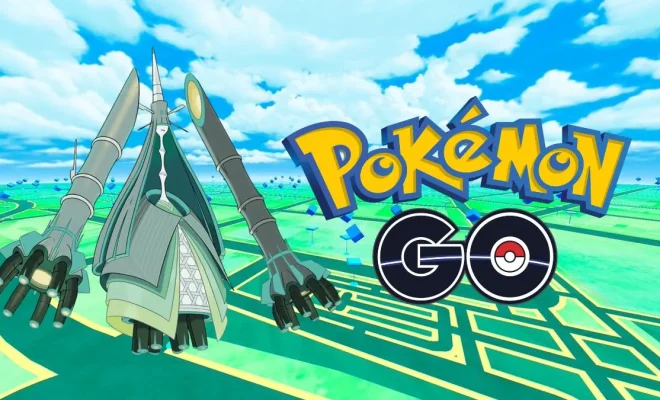 Introduction:
Pokémon GO has seen a resurgence in popularity with players engaging in the various challenges and taking on powerful Raid Bosses to catch rare and powerful Pokémon. One such formidable opponent is Registeel, a legendary Titan from the Hoenn region. In this guide, we will cover the best counters, weaknesses, and moves to help you take down this steel-clad Pokémon in Pokémon GO.
Registeel Overview:
Registeel is a Steel-type Legendary Pokémon known for its impressive defenses. With its body made of a mysterious metal, this titan can tank massive amounts of damage. However, as with any Pokémon, Registeel has its weaknesses and vulnerabilities.
Weaknesses:
Registeel's primary weaknesses are Fire-, Fighting-, and Ground-type moves due to the type effectiveness chart. When strategizing which Pokémon to use against Registeel, keep these types in mind.
Best Counters:
To bring down Registeel, you will need a team of powerful Pokémon with super-effective moves. Here are some of the best counters to consider:
1. Machamp – A Fighting-type Pokémon renowned for taking on Steel-types, Machamp's Counter and Dynamic Punch moves will shred through Registeel's defenses.
2. Blaziken – A Fire- and Fighting-type Pokémon, Blaziken's Fire Spin and Blaze Kick moves deal massive damage while exploiting both of Registeel's primary weaknesses.
3. Groudon – As a Ground-type with powerful STAB moves like Mud Shot and Earthquake, Groudon makes short work of Registeel.
4. Chandelure – This Ghost- and Fire-type comes with an exceptional set of moves including Fire Spin and Overheat to capitalize on Registeel's fire weakness.
5. Lucario – Lucario's Fighting-type moves like Counter and Aura Sphere make it a potent counter against Registeel.
6. Charizard – As a classic Fire- and Flying-type, Charizard benefits from STAB with Fire Spin and Blast Burn moves to melt through Registeel.
Registeel Moves:
Registeel boasts a wide range of moves targeting different types. Its Fast Moves include Metal Claw (Steel) and Rock Smash (Fighting), while its Charged Moves are Hyper Beam (Normal), Flash Cannon (Steel), and Focus Blast (Fighting). When facing Registeel in battle, prepare for these powerful attacks while exploiting its weaknesses.
Conclusion:
With the right strategy, powerful counters, and careful exploitation of Registeel's weaknesses, you can defeat this formidable foe in Pokémon GO. Remember to use Fire-, Fighting-, and Ground-type moves to maximize your chances of success. Good luck on your quest to capture this legendary titan!