Overdraft Fees vs. Non Sufficient Funds Fees: What's the Difference?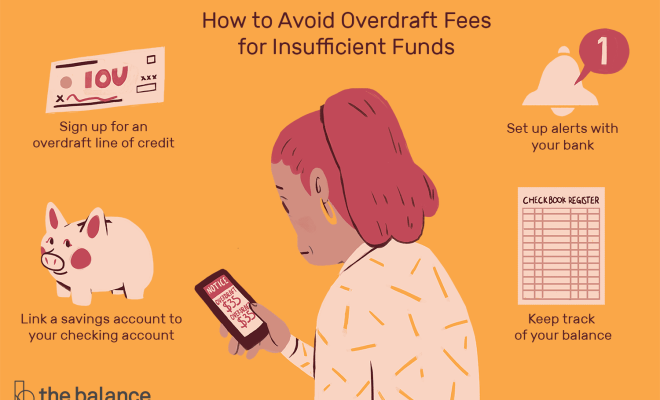 Introduction:
Understanding the intricacies of banking fees is crucial to effectively managing your finances. Two somewhat similar fees that often cause confusion for bank customers are overdraft fees and non sufficient funds (NSF) fees. While these terms may be used interchangeably at times, there are distinct differences between them. In this article, we'll explore the differences between overdraft fees and NSF fees to help you navigate these potentially costly charges.
What is an Overdraft Fee?
An overdraft fee occurs when your bank covers a transaction that exceeds the available balance in your checking account. Banks may offer overdraft coverage as a service and charge you a fee when they do so. The fee varies depending on the institution, but typically ranges from $25 to $35 per occurrence. Overdraft fees may apply to checks, bill payments, or electronic transactions (e.g., debit card purchases or ATM withdrawals).
Some banks provide different levels of overdraft coverage, ranging from automatic enrollment to opt-in coverage or no coverage at all. Those who have overdraft protection linked to a savings account or credit card may still incur transfer fees if an insufficient balance prompts a transfer of funds.
What is a Nonsufficient Funds Fee?
A nonsufficient funds fee, or NSF fee, is charged when your account lacks sufficient funds to cover a transaction and the bank declines it due to insufficient balance. This frequently happens with checks or Automated Clearing House (ACH) transfers where the payee tries to withdraw the funds from your account, but there's not enough money available. When this occurs, both the payer (you) and payee (the recipient of your payment) might be charged fees.
Similar to overdraft fees, NSF fees vary from one financial institution to another but generally fall within the $25-$35 range per occurrence. Payees receiving bounced checks can also charge their own fees, which may compound the financial blow.
Key Differences Between Overdraft and NSF Fees:
1. Bank action: The primary difference between overdraft fees and NSF fees revolves around bank action. An overdraft fee occurs when the bank covers the shortfall and processes the transaction, while an NSF fee is charged when the bank declines to cover a payment due to insufficient funds.
2. Occurrence: Overdraft fees can apply to a wide range of transactions including checks, electronic transactions, bill payments, ATM withdrawals, or debit card purchases. In contrast, NSF fees predominantly relate to bounced checks and ACH transfers.
3. Fee assessment: When faced with an overdraft fee, only the account holder is charged by the bank. However, with NSF fees, both parties might face charges from their respective financial institutions.
How to Avoid Overdraft and NSF Fees:
To avoid these costly fees, consider adopting the following strategies:
1. Monitor your account balances regularly with online banking or mobile apps.
2. Set up balance alerts to receive a notification when your account balance dips below a certain threshold.
3. Opt-out of overdraft protection if you feel it encourages unintentional overspending.
4. Link a savings account or credit card as backup funding sources and be aware of any transfer fees tied to those options.
5. Create an emergency fund as a financial buffer against unexpected expenses.
Conclusion:
Being familiar with the differences between overdraft and non-sufficient funds fees can save you money in the long run. By taking preventive measures to avoid these fees and adopting responsible financial habits, you can maintain better control over your personal finances and keep more of your hard-earned money in your pocket.