Opera's GX Gaming Web Browser Goes Mobile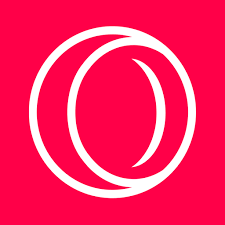 Opera's GX Gaming Web Browser has taken the desktop gaming community by storm since its release, and it is now going mobile. With innovative features designed specifically for gamers, the mobile version aims to enhance the gaming experience on smartphones and tablets. In this article, we will discuss the key features of Opera's GX Gaming Mobile Browser and explain why it's a game-changer for the growing community of mobile gamers.
Key Features of Opera's GX Gaming Mobile Browser
1. Customization:
Just like its desktop counterpart, the GX Gaming Mobile Browser allows users to customize its appearance according to their preferences. This feature includes adjusting themes and colors to match your gaming setup or personal style, creating an immersive and personalized user experience.
2. GX Corner:
The dedicated GX Corner tab keeps you updated with the latest game releases, deals, gaming news and content from your favorite platforms. A quick glance enables you to stay in the loop without having to scour through multiple sources or websites.
3. Performance Optimizers:
The browser boasts a built-in CPU and RAM limiter that ensures your device runs smoothly even during intense gaming sessions. It allows you to allocate resources according to your needs, reducing lag and ensuring optimal performance.
4. Ad Blocker:
Intrusive and distracting ads can be a gamer's nightmare. Thankfully, Opera's GX Gaming Mobile Browser comes with a powerful ad blocker that eliminates irritating ads for smooth and uninterrupted gameplay.
5. Data Compression:
The browser's data compression feature reduces the amount of data used while browsing, allowing for faster page loading and better online gaming experiences even on slower connections.
6. Integration with Messenger Apps:
Opera GX Gaming Mobile Browser supports seamless integration with popular messenger apps like WhatsApp, Facebook Messenger, and Telegram right within the browser itself, making it effortless to stay connected with friends while gaming.
Conclusion
Opera's GX Gaming Mobile Browser is set to revolutionize the mobile gaming experience with its unique features, performance optimization, and seamless integration of social tools. Its introduction to the mobile platform is undoubtedly a game-changer for avid gamers who demand not only outstanding gameplay but also an intuitive browsing experience tailored to their needs. As mobile gaming continues to grow in popularity, this browser will undoubtedly become an essential tool in the arsenal of millions worldwide.