Is online education good or bad? And is this really the right question?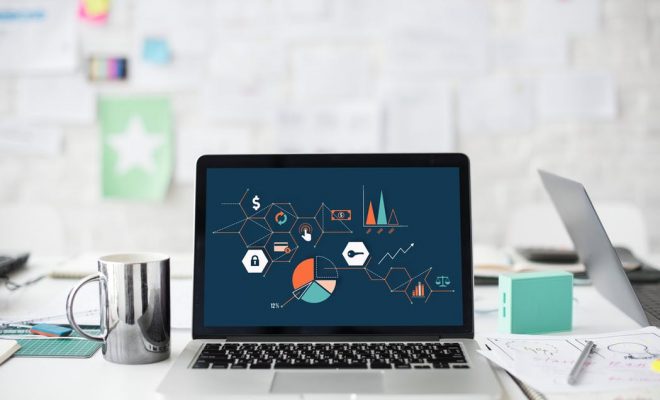 This article was written by Eric Fredericksen
For the past twenty years, I've heard this question asked many times about online education. It might be tempting for enthusiasts to say "of course it is good," but I see this as a kind of "trick question." We should consider asking this question in the context of the traditional classroom.
Have our experiences in traditional classroom been stellar? All of us have had great classes in traditional settings and perhaps some that were not. I would suggest that quality and effectiveness of learning are not tied to "mode" of instruction.
In the same way that we can have good (and not so good) traditional classroom courses, we can also have good (and not so good) online courses. Further, re-conceptualizing and converting a traditional classroom course to an online course doesn't necessarily make it better or worse.
What does the research tell us? And what are the lessons for teaching – and learning – in the future?
Research about online education
An abundance of studies have examined online education. They explore effectiveness through a number of criteria including satisfaction, retention and achievement.
An objective review published by the American Educational Research Association (How Does Distance Education Compare with Classroom Instruction? A Meta Analysis of the Empirical Literature) examined the literature between 1985 and 2002.
The authors analyzed 232 studies at all academic levels (K-12 and higher education) examining achievement (based on 57,019 students), attitude (based on 35,365 students) and retention (based on 3,744,869 students) outcomes. This meta-analysis highlighted that some applications of online education were better than classroom instruction and some were worse.
Another notable analysis was published by the US Department of Education in 2010. The Evaluation of Evidence-Based Practices in Online Learning: A Meta-Analysis and Review of Online Learning Studies found that, on average, students in online learning conditions performed modestly better than those receiving face-to-face instruction.
What should we conclude from this?
I believe it tells us that online learning can be effective – but that alone is not a guarantee that it will be effective. It is not predetermined that online education is better (or worse) than a physical classroom.
Perhaps a more important question to ask is, "How can online education be effective?"
Developing an online course
After two decades of work in and dedication to this field, I believe that we can positively impact the learning experience for students in online courses. A vital aspect of this is the support and assistance provided to faculty who are designing online courses and that we openly discuss the advantages and constraints of this "type of classroom".
Effective online courses are developed through the systematic design of instruction with emphasis on the achievement of course learning objectives. This rigorous approach to course development and the creation of learning activities (which vary by course) is fundamental to create an effective learning environment and increases the potential for student learning and their construction of new knowledge.
Thoughtful course planning takes best practices (e.g., consistency of course interface and similarly structured course modules) into account and should be complete prior to the start of the course. In one research study it was interesting to note that faculty who go through the process acknowledge that this conscientious approach to pedagogical review also has positive impact in traditional classrooms.
Admittedly, one great advantage of online learning is the enhanced access for students: removing the constraint of commuting to a specific location at a certain time. Annual studies document that millions of students are able to enroll in online courses. But what are the educational advantages of the online classroom?
A common misperception of online education has been that it is an isolating experience for students. In fact, research studies that I have conducted with colleagues show quite the opposite.
Through asynchronous discussion boards, there can be increased interaction, both in quantity and quality, with and among students. These class discussions are not constrained to a small window of time but can transpire over a week or two. This environment allows all students to engage and actively participate in the discussion.
Compare this to a traditional classroom where the discussion might be dominated by a subset of students, while the rest of the class is passive. Every online student can have a voice and be heard. In addition, expanding the time for discussion permits students to reflect and explore additional information, thoughtfully consider the views of their classmates, and then take the time to construct their own contribution, which can lead to higher quality responses.
Another advantage is the ability to facilitate peer review – a beneficial instructional strategy for learners to share their individual views and knowledge with their classmates regarding papers or projects. This feedback benefits the student author and the student reviewer. Managing peer review is significantly easier in my online classroom (a discussion board enables exchanges) compared to my physical classroom with the corresponding constraints, where students would need to bring hard copies of their work to distribute to their classmates and then need to create an additional event to somehow exchange feedback.
Focus on learning
This is not meant as a criticism of the traditional classroom. I have enjoyed teaching in physical spaces for more than 25 years and found the experience rewarding and valuable. I will continue to do so. But I believe we need to be careful not to romanticize the traditional classroom.
Not all traditional learning experiences are equal. There is a significant difference between a lecture in a large auditorium with hundreds of students and a small seminar room with 15 students.
The physical classroom has one advantage – the "spontaneity" of the discussion that can occur. These occasions can be wonderful learning opportunities. This lack of spontaneity has been a constraint in online classes due to the limitations of required bandwidth for live (synchronous) web conferencing. However, some of the technological challenges have recently been alleviated and I am able to complement my online courses with class discussions where students can see and hear each other, regardless of their physical location.
So what's the future for online classes? My hope is that we continue to evolve different models of online learning. The spirit of "blended" or "hybrid" online courses strives to capture the best of online with the best of traditional classroom experiences.
Ultimately, I believe we will progress and develop instruction to the point where these historically based distinctions and categorical terms will blur and become less meaningful, and we will simply just focus on learning.

Eric Fredericksen, Associate Professor, Warner School of Education, University of Rochester
This article was originally published on The Conversation. Read the original article.