Norton Secure VPN Review: Why We Don't Recommend This Familiar Brand's VPN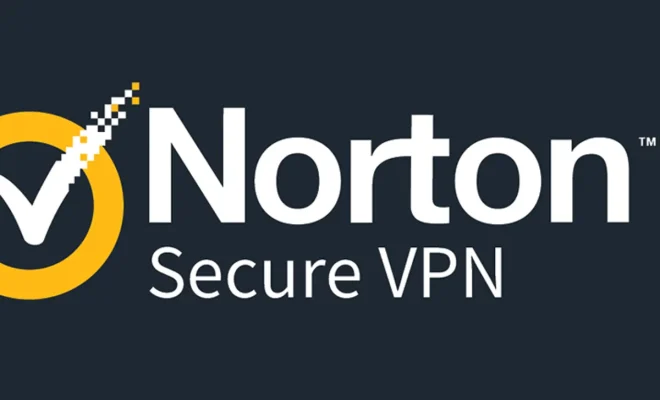 Norton, a well-known name in the cybersecurity industry, offers various products designed to protect users from online threats. One of their offerings is Norton Secure VPN, a Virtual Private Network service aimed at enhancing privacy and security while browsing the internet. However, upon reviewing this product, we have identified several reasons why we cannot recommend Norton Secure VPN.
Limited Features and Functionality
One of the main drawbacks of Norton Secure VPN is its lackluster features and limited functionality compared to other leading VPN providers. Here are some key areas where it falls short:
1. Server Network:
The number of server locations offered by Norton Secure VPN is significantly smaller than what competitors provide. This limitation can impact your ability to bypass geo-restrictions or access region-specific content.
2. No-Split Tunneling:
Unlike many other popular VPN services that offer split tunneling functionality, which allows you to choose which applications use the encrypted tunnel and which ones do not –- Norton Secure VPN lacks this feature entirely.
3. Limited Platforms Supported:
While it does support major platforms like Windows, macOS, Android, and iOS -– there is no native app available for Linux users.
These limitations make for an underwhelming user experience when compared with more feature-rich alternatives in the market.
Inconsistent Speed Performance
During our testing process, we observed inconsistent speed performance with Norton Secure VPN across different servers and locations. In some cases, connections were noticeably slower than without using a VPN altogether. Unreliable speeds can hinder activities such as streaming high-definition content or engaging in online gaming.
A reliable and fast connection is essential when choosing a VPN provider; unfortunately, this aspect seems lacking with Norton's offering.
Questionable Logging Policy
Privacy should be one of the primary concerns when selecting a reputable Virtual Private Network service provider. Unfortunately, despite claiming to have a no-logs policy, Norton Secure VPN's privacy practices raise some concerns.
Norton has been known for its history of collaboration with government agencies and data sharing. This association may lead users to question the extent to which their online activities are truly private when using Norton Secure VPN.
Lack of Transparency
Transparency is crucial when evaluating a VPN service provider. Unfortunately, Norton falls short in this aspect as well. Important information such as specific encryption protocols used or details about infrastructure security measures is not readily available on their website.
Without clear transparency regarding these critical aspects, it becomes challenging for potential customers to make an informed decision about the level of privacy and security provided by Norton Secure VPN.
Conclusion: Explore Better Alternatives
While Norton is recognized for its expertise in cybersecurity, we cannot recommend Norton Secure VPN due to its limited features, inconsistent speed performance, questionable logging policies, and lack of transparency. There are numerous reputable alternatives in the market that offer more comprehensive solutions with better user experiences.
When choosing a Virtual Private Network service provider, consider options that provide robust features like split tunneling capabilities, a wide server network spread across multiple locations worldwide, reliable speeds for various online activities while ensuring strict adherence to no-logs policies and transparent communication about their security practices.
Ultimately, your choice should prioritize both functionality and trustworthiness –- qualities that we believe can be found elsewhere beyond what Norton Secure VPN currently offers.