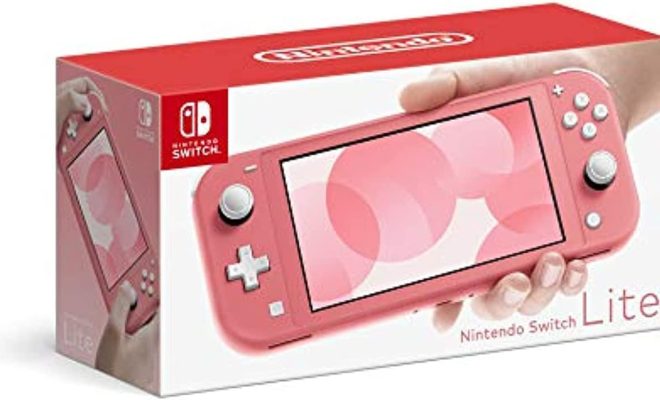 The Nintendo Switch, first released on March 3, 2017, has taken the gaming world by storm, offering both a portable handheld gaming experience alongside traditional home console capabilities. Nintendo's innovative design and impressive collection of games have established the Switch as a fan favorite and a must-have console for gamers worldwide.
Hybrid Nature of the Nintendo Switch:
One of the most distinguishing features of the Nintendo Switch is its hybrid nature. The console can be played in three different modes: TV mode, tabletop mode, and handheld mode. This versatility allows players to enjoy their favorite games at home on a big screen or on-the-go using its built-in screen and controller system.
Compelling Hardware & Accessories:
The Nintendo Switch comes with two Joy-Con controllers that can be attached and detached from the main console seamlessly. These innovative little controllers offer motion control, HD rumble, and even support an IR Motion Camera for certain games. Other accessories like the Pro Controller, Joy-Con Wheel, and the innovative Ring Fit Adventure make for exciting new ways to interact with games.
Exclusive Game Lineup:
The Nintendo Switch has been praised for its remarkable lineup of exclusive games such as The Legend of Zelda: Breath of the Wild, Super Mario Odyssey, Animal Crossing: New Horizons, Splatoon 2, Mario Kart 8 Deluxe, and many others. The console also hosts popular third-party titles like Fortnite, Doom Eternal, The Witcher 3: Wild Hunt, Among Us, and more.
Convenient Online Services:
Nintendo Switch Online offers an affordable online gaming experience allowing players to compete online in multiplayer games or team up with friends via voice chat using a smartphone app. Additionally, members have access to classic NES and SNES games through their subscription at no extra cost.
Final Thoughts:
Nintendo Switch has brought revolution to the gaming industry with its hybrid design that caters to both home console and portable gaming fans. With its captivating game selection, innovatively designed hardware, and affordable online services, the Switch has become an essential console for gamers of all ages. Its continued success ensures we can look forward to more ground-breaking titles and gameplay experiences for years to come.