Nintendo Switch vs. Switch Lite: Which Switch Is Best?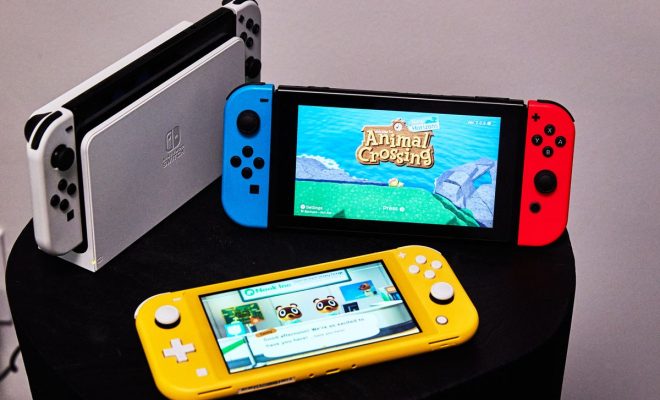 In a world of home consoles and mobile gaming, Nintendo has struck a perfect balance with their Switch console family. The Nintendo Switch and the Nintendo Switch Lite may offer the same fundamental experience, but they have distinct features that cater to different gaming preferences. This article will explore each one's pros and cons to determine which Switch is best for you.
Nintendo Switch – The Blend of Home and Portable Gaming
Pros:
1. Detachable Joy-Cons: The Nintendo Switch features removable controllers known as Joy-Cons, providing various gameplay options and enhancing the multiplayer experience.
2. TV Mode: The console can be easily connected to your TV via the dock, allowing for a seamless transition between handheld and big-screen gaming.
3. Larger Screen: Boasting a 6.2-inch screen display, the Nintendo Switch offers a more immersive gaming experience.
4. Expandable Storage: With its MicroSD card slot, users can increase storage on the Nintendo Switch.
Cons:
1. Higher Price Tag: The standard Nintendo Switch is priced higher than its Lite counterpart, which may sway budget-conscious gamers.
2. Portability: Weighing in at 0.88 pounds and being slightly larger than the Lite version, it may feel cumbersome for on-the-go gaming.
Nintendo Switch Lite – For Gamers Who Prefer Handheld
Pros:
1. Lightweight Design: At 0.61 pounds, the Nintendo Switch Lite is significantly lighter and more manageable for portable gamers.
2. Affordable Price: Retailing at a lower price point than the standard Nintendo Switch, it provides a more affordable entry point to the world of Nintendo gaming.
3. Battery Life: The Lite version boasts better battery life compared to some older models of the original Nintendo Switch, making it perfect for longer play sessions while on-the-go.
Cons:
1. Handheld Only: The main drawback of the Nintendo Switch Lite is its inability to connect to a TV, meaning gamers are limited to handheld gameplay only.
2. Non-Detachable Joy-Cons: The built-in controllers cannot be removed from the console, lessening multiplayer options.
Conclusion
When it comes to choosing between the Nintendo Switch and the Nintendo Switch Lite, it ultimately depends on your gaming preferences and priorities. The standard Nintendo Switch offers versatility, with options for handheld and TV mode gaming, as well as expandability. The Nintendo Switch Lite is best for dedicated handheld gamers, with its lightweight design and lower price point.
So, the question of which Switch is best can only be decided by you – but now you have all the information needed to make an educated choice. Happy gaming!