Nest Learning Thermostat vs. Ecobee SmartThermostat with Voice Control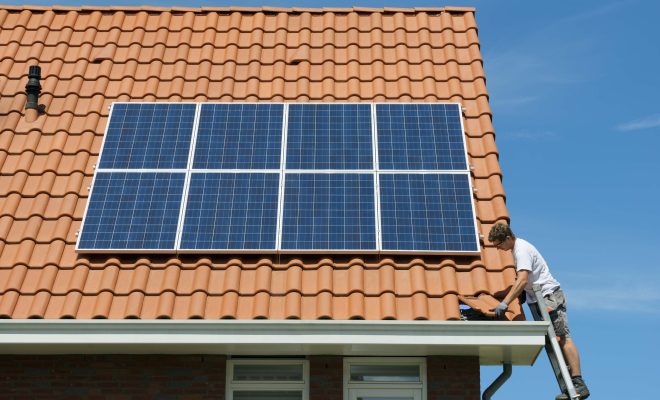 Introduction
Smart thermostats have become increasingly popular as homeowners look to save energy and money on their utility bills while maximizing comfort. Two leading smart thermostat options on the market today are the Nest Learning Thermostat and the Ecobee SmartThermostat with Voice Control. In this article, we will compare these two models based on their features, compatibility, and user experiences.
Features
Nest Learning Thermostat:
– Learning capability: Nest's most significant feature is its learning ability. The thermostat learns your daily habits and adjusts temperatures accordingly.
– Energy savings: Thanks to its learning capabilities, the Nest ensures optimal energy usage by adjusting the temperature based on occupancy and activity patterns.
– Compatible with Google Assistant and Amazon Alexa, providing hands-free control over your thermostat settings.
– Utilizes geofencing technology to determine when you're home or away.
Ecobee SmartThermostat with Voice Control:
– Built-in voice control: The Ecobee comes with Amazon Alexa built-in, enabling users to adjust temperature settings and use other Alexa features directly from the thermostat.
– SmartSensor integration: These additional sensors provide enhanced temperature monitoring and occupancy detection, further optimizing energy usage.
– Compatibility with various smart home ecosystems like Apple HomeKit, Google Assistant, and Amazon Alexa.
– Offers extensive customization options via an easy-to-use interface.
Compatibility
Both the Nest Learning Thermostat and Ecobee SmartThermostat can be installed in most homes. However, some differences may affect compatibility. Nest requires a C-wire (common wire) for installation in certain HVAC systems without a battery. On the other hand, Ecobee includes a Power Extender Kit that eliminates the need for a C-wire in most cases.
User Experience
The Nest Learning Thermostat is praised for its sleek design, simplicity, and efficient learning capability. Users enjoy the hands-free control through Google Assistant and Amazon Alexa integration.
Ecobee owners appreciate the thermostat's extensive customizability, built-in Alexa integration, and additional SmartSensors that offer a more balanced temperature throughout the home. However, some users find the interface to be more complex compared to Nest's user-friendly design.
Conclusion
Both the Nest Learning Thermostat and Ecobee SmartThermostat with Voice Control are excellent choices for homeowners looking to upgrade to a smart thermostat. Ultimately, it boils down to personal preferences and requirements. If you desire a more straightforward experience with efficient learning capabilities, the Nest Learning Thermostat would be your best choice. However, if you seek extended customization options and built-in voice control through Amazon Alexa, the Ecobee SmartThermostat should be your top pick.