Mighty Vibe Spotify Music Player review: A tiny Spotify player that frees you from your phone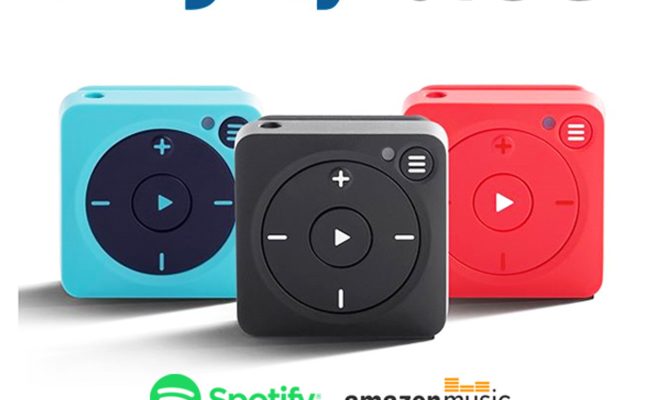 Introduction:
The Mighty Vibe Spotify Music Player is a compact, versatile device that liberates you from constantly relying on your smartphone to play your favorite tunes. Whether you're a fitness enthusiast who loves working out to eclectic playlists or merely someone craving a digital detox, this nifty music player has you covered. In this review, we'll delve into the features and benefits of the Mighty Vibe and assess its value as a portable music player.
Design and Build:
The Mighty Vibe boasts a small, lightweight design, ideal for active users who want minimal distractions and a device that can comfortably fit in their pockets. With its sturdy clip, the device effortlessly attaches to clothes or accessories like armbands for on-the-go use. The triangular-shaped player features buttons for skipping tracks, changing volume, and pausing/resuming playback.
Setup and User Experience:
Setting up the Mighty Vibe is relatively easy with the help of the companion mobile app (available for iOS and Android devices). The app guides users through connecting their Spotify account, choosing which playlists to sync, and selecting audio quality settings. Users should note that they will need a Spotify Premium subscription to use this music player.
One standout feature of the Mighty Vibe is its offline playback capabilities. It allows you to store up to 1,000 songs so you can leave your phone behind during outdoor activities and still enjoy your favorite tracks without worrying about cell reception or data usage. This feature significantly enhances battery life and overall user experience.
Performance:
With Bluetooth 5.0 technology, pairing the Mighty Vibe with Bluetooth headphones or speakers is seamless. The improved connection stability reduces audio dropouts during workouts while maintaining exceptional sound quality.
Battery Life:
The battery life of the Mighty Vibe is around 5 hours of continuous playback on a single charge. For most users, this is sufficient for daily usage or multiple workout sessions. Given its compact size, the battery life is reasonable and should satisfy most users' needs.
Water and Sweat Resistance:
The Mighty Vibe music player has an IPX4 rating, making it water and sweat resistant. This characteristic allows its use in varying weather conditions and for intense workouts with peace of mind.
Price and Value:
Considering its unique features, the Mighty Vibe offers excellent value for those seeking a reliable alternative to their smartphones when playing music on the go. Its offline playback capabilities, water resistance, and portable design make it a valuable investment for fitness enthusiasts and audiophiles alike.
Conclusion:
Overall, the Mighty Vibe Spotify Music Player is a capable and convenient device that adds an element of freedom to your music experience. Its small size, water resistance, and offline playback features make it an ideal choice for active users who don't want to be tethered to their smartphones. If you're a Spotify Premium user looking for a tiny yet efficient music player to accompany you on your adventures or workouts, take a look at the Mighty Vibe – it might just be what you've been searching for!