Microsoft Flight Simulator (for PC) Review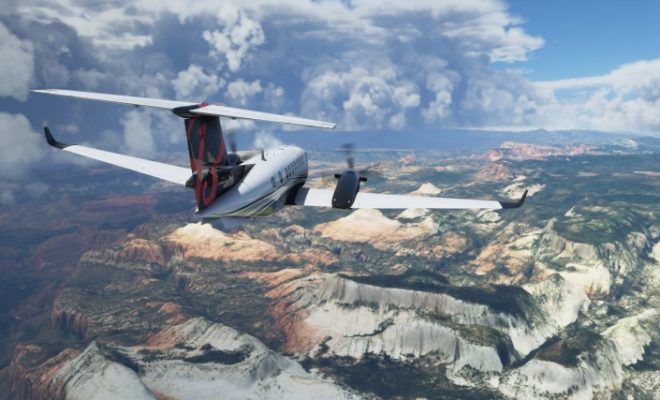 Microsoft Flight Simulator for PC has taken the gaming community by storm. It is a highly detailed and immersive flight simulation game that transports players into the virtual skies, allowing them to pilot various aircraft models across the globe. In this article, we're going to delve deeper into this groundbreaking game, examining its features, graphics, performance and overall gameplay experience.
Features
Microsoft Flight Simulator boasts an impressive array of features that cater to both casual gamers and aviation enthusiasts alike. Some of the key highlights include:
1. A vast selection of aircraft: Players have access to a plethora of aircraft models, ranging from small propeller planes like the Cessna 172 to massive commercial airliners such as the Airbus A320neo.
2. Real-world mapping: Thanks to its integration with Bing Maps, the game offers an incredibly accurate representation of the Earth's terrain, providing photorealistic landscapes and accurate topography.
3. Dynamic weather system: The title takes realism to new heights with its dynamic weather system that simulates real-time meteorological conditions based on actual data.
4. Real-world air traffic: Microsoft Flight Simulator reproduces real-time global air traffic, adding another layer of immersion and authenticity to the game.
5. Customization options: Players can customize their aircraft's livery and personalize their flight routes while enjoying a highly realistic flight model system.
Graphics
The visuals in Microsoft Flight Simulator are truly breathtaking. Satellite images blend seamlessly with 3D graphics, allowing players to explore detailed versions of famous landmarks, cities, and natural wonders from high up in the sky. At times, it can be hard to believe you're looking at computer-generated graphics rather than real-life locations.
Performance
For optimal performance in Microsoft Flight Simulator, it's recommended that users have a powerful gaming rig equipped with a high-end graphics card. While lower settings can be utilized on more modest systems, to fully enjoy the amazing graphics and detail that the game offers, a robust setup does make a difference. Additionally, those with a slower internet connection may encounter challenges related to streaming data and loading times.
Gameplay
The gameplay experience differs depending on the player's preferences. Casual gamers can simply pick a departure and arrival point, then hop into the cockpit for a relaxed scenic flight between destinations. Meanwhile, hardcore enthusiasts can challenge themselves by mastering complex navigation systems, battling real-world weather phenomena, and adhering to air traffic control regulations.
Conclusion
Microsoft Flight Simulator is a groundbreaking title in the realm of flight simulation. Offering unparalleled graphics, an abundance of features, and an engaging gameplay experience, it truly takes virtual aviation to new heights. Whether you're an aspiring pilot or just enjoy exploring the world from above, this game is a must-try for any PC gamer.