Logitech G Pro Gaming Mouse Review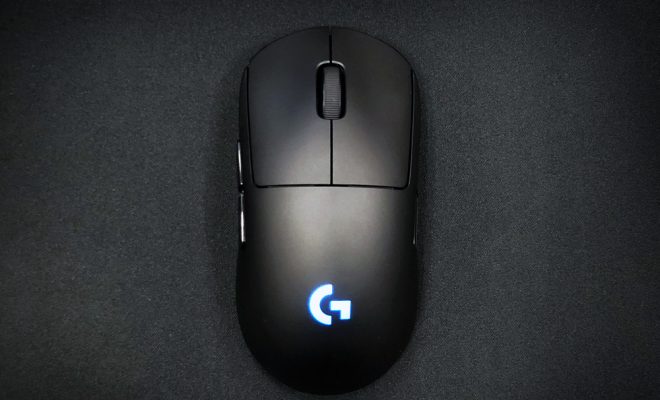 The Logitech G Pro gaming mouse is a top-tier choice among professional gamers and casual enthusiasts alike. Designed to meet the rigorous demands of eSports athletes, this peripheral delivers incredible precision and a lightweight design. In this review, we'll dive into the features that make the Logitech G Pro gaming mouse a must-have for gaming enthusiasts.
Ergonomics and Design:
The Logitech G Pro gaming mouse boasts an ambidextrous design that caters to both left and right-handed users. Its sleek, low-profile shape facilitates a comfortable grip for extended periods of gameplay. Weighing in at just 80 grams, this lightweight mouse enables swift and effortless movements, reducing fatigue during intense gaming sessions.
Sensor Performance:
One of the standout features of the Logitech G Pro gaming mouse is its HERO 25K sensor, which offers exceptional accuracy and sensitivity. This top-of-the-line optical sensor has a DPI range of 100 to 25,600, allowing gamers to customize their settings for optimal control and precision. The 1ms report rate ensures minimal lag and fast response times, granting players an unrivaled competitive edge.
Buttons & Customization:
The Logitech G Pro gaming mouse is equipped with eight customizable buttons that can be programmed through the intuitive Logitech G HUB software. This versatility allows users to tailor their preferred settings for individual games or playstyles. In addition, it features onboard memory storage, enabling players to save up to five customized profiles directly on the mouse – ideal for those on-the-go or attending LAN events.
RGB Lighting & Aesthetics:
Adding a touch of personalization and style, the Logitech G Pro gaming mouse features customizable RGB lighting with approximately 16.8 million colors to choose from. Users can synchronize their lighting effects with other Logitech G devices through the G HUB software for a cohesive setup that stands out from the rest.
Durability and Build Quality:
Constructed with high-quality materials, the Logitech G Pro gaming mouse is built to withstand repeated use and lasting wear. Its mechanical button tensioning system ensures a rapid, reliable click performance – rated for up to 50 million clicks. This level of durability guarantees players a consistent experience, even after countless hours of gameplay.
Conclusion:
The Logitech G Pro gaming mouse offers an impressive combination of performance, customization, and comfort – all critical factors for serious gamers. With its cutting-edge sensor, lightweight design, and robust build quality, this peripheral stands out as a top choice for players seeking professional-grade equipment. Whether you're an eSports athlete or simply enjoy gaming in your spare time, the Logitech G Pro gaming mouse will undoubtedly enhance your overall experience.