Lego Star Wars: The Skywalker Saga Is a Massive, Open-World Series Reboot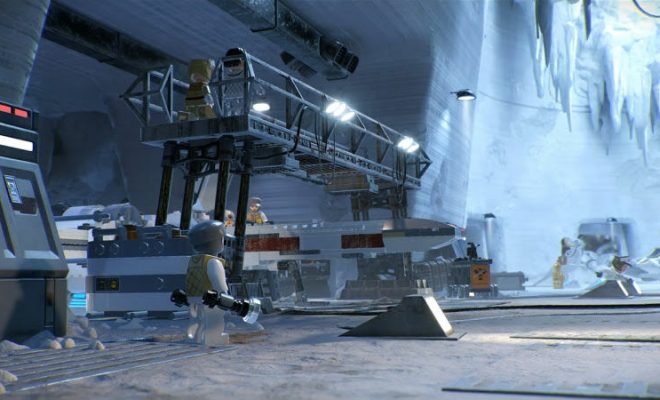 The hotly anticipated game, Lego Star Wars: The Skywalker Saga, is revolutionizing the beloved Star Wars series with an open-world concept that breathes new life into the franchise. This massive reboot is set to offer fans an immersive, expansive experience covering the entire nine-film saga. Combining the familiar charm of Lego games with fresh mechanics and innovations, The Skywalker Saga is set to become a must-play title for both casual and diehard fans.
Exploring the Open World:
Unlike previous iterations of Lego Star Wars games, The Skywalker Saga steps away from linear gameplay by crafting an open-world environment that players can thoroughly explore. This vast new sandbox extends across over 20 explorable planets spanning the entire saga. Players can now journey through iconic moments from every film in a non-linear manner, seamlessly hopping between episodes.
New Mechanics and Improved Combat:
The game introduces an overhauled combat system that adds depth and complexity without sacrificing the humor and accessibility Lego games are known for. Close-quarters combat now incorporates combos, counters, and dynamic slow-motion finishers. Additionally, space battles make their return with enhanced starship controls and mechanics.
Tons of Characters and Collectibles:
True to form, Lego Star Wars: The Skywalker Saga will include a plethora of unlockable characters—over 300 in total—that players can collect during their journey through the cosmos. Iconic figures such as Darth Vader, Obi-Wan Kenobi, and Rey will be available alongside rarer characters to provide a comprehensive representation of the Star Wars universe.
Customization:
An extensive character creator allows players to forge their own hero or villain from scratch using various body parts and outfits sourced from different Lego Star Wars characters. Those who prefer tweaking existing designs can rearrange components of their favorite characters to create unique looks.
Ambient Encounters and Quests:
Random events and optional side quests also find their place within The Skywalker Saga, enhancing the open-world experience even further. This bustling galaxy will keep players busy with new situations and challenges that range from amusing and bizarre to hair-raising.
Conclusion:
Lego Star Wars: The Skywalker Saga propels the series into a new era of gaming by embracing open-world design, revamping core mechanics, and offering an abundance of content spread across the nine canonical films. This ambitious reboot promises to deliver a refreshing spin on archived adventures and cherished characters while providing an entertaining and engaging experience for all those who cherish the world of Star Wars.