Keeping Your Teaching Staff Motivated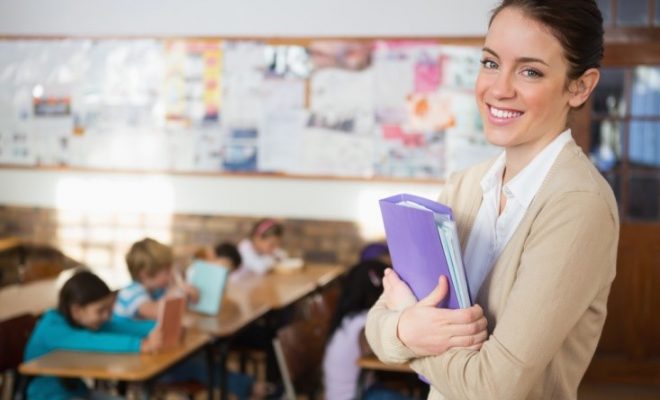 Educators are the lifeblood of the school, as all outstanding principals and administrative personnel understand. Educators are not just teachers, but also counselors, healers, mentors, and cheerleaders for their students. And they frequently do the same for their colleagues in education. Educators, like everyone else, have personal lives. Educators probably spend the better part of 24 hours every day contributing to others.
This selflessness is what distinguishes outstanding educators. It is also important to recognize that constant giving can be exhausting. Aside from mentoring students, educators must be prepared to cope with various types of parents, professional development, and maybe staff drama. Schools must acknowledge that instructors do far more than simply teaching material for seven hours a day.
The Importance of Acknowledgement
It is safe to say that everyone enjoys being acknowledged. When people are working hard, even if it is mostly behind the scenes, they thrive on others noticing their efforts. Educators, like learners, want to hear that they are doing a good job.
Hearing praise from the principal, in fact, can be quite motivating for educators. Principals can utilize the staff newsletter to publicly acknowledge how successfully a teacher handled a specific subject, for example. If a teacher is uncomfortable with this, the principal can simply say that he or she observed what the teacher did and how lovely it was. This reminds your instructors that you are paying attention to them and recognize when they go above and beyond. This type of acknowledgement boosts a teacher's confidence and inspires them to keep looking for new ways to educate effectively.
Make Contacts
There is no doubt that the school year is hectic from the first to the last day. Make an effort to engage with your staff on a regular basis throughout the year. Moving off-campus for some time together is a terrific approach to accomplish this. It might be as easy as a restaurant breakfast or lunch, or it can be a more intensive team-building activity.
Small gestures can have a big impact.
Random gift-giving is another approach to motivate your employees throughout the year. Make sure to include this cost in your budget.
Gifts do not have to be extravagant or costly. After all, it is the thought that counts. A little gift card to a neighborhood coffee shop or restaurant is a lovely gift for a teacher. And both coffee and lunch are fantastic ways to assist him or her in the morning.
Indeed, a tiny present on a birthday is a great way to boost mood. It may be a gift certificate to a local spa for a manicure, a gift card to a local mall, or a gift coupon to a vehicle wash. It is the recognition that is important, not the gift itself.
When people are praised, it motivates them to work even harder.