Is Your Windows 10 Slow After an Update? Here's How to Fix It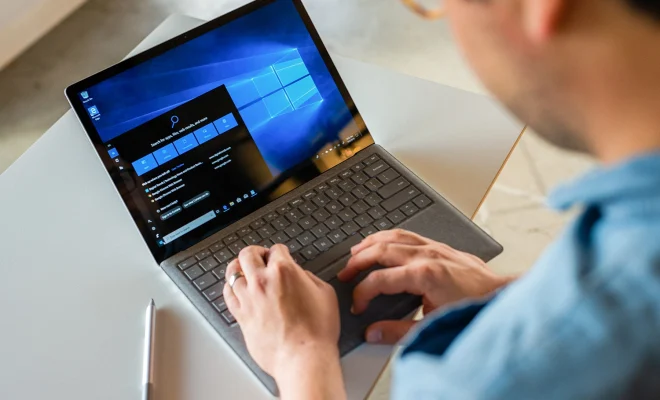 If you're a Windows 10 user and have experienced slow performance after updating your system, you're not alone. Many users have reported their systems run slower after installing the latest updates, which can be frustrating. Luckily, there are steps you can take to improve your system's performance and speed it up.
Check for Updates
The first step is to check if there are any updates available that could fix any performance issues. To check for updates, go to "Settings," then "Update & Security," and click on "Check for updates." If there are any updates available, install them to see if it fixes the problem.
Check for Disk Errors
Disk errors can cause your system to run slow, so it's important to check for them and fix them. To do this, open the "This PC" folder and right-click on the drive you want to check. Click on "Properties," then "Tools," and then click on "Check." This will scan your drive for any errors and fix them if possible.
Disable Unnecessary Startup Programs
Another thing that could be slowing down your system is unnecessary startup programs. To disable them, press Ctrl + Shift + Esc to open the Task Manager. Click on the "Startup" tab, and disable any programs that you don't need to run at startup.
Clean Up Your Disk
Disk cleanup is an essential thing to do to free up space on your disk which may be the reason causing poor performance. To clean your disk go to Settings > System > Storage > click on any drive you want to clean and hit the "Free up space now" button. Once done, it will scan for unnecessary files to remove.
Disable Visual Effects
Visual effects such as animations and transparency can make your system look great, but they can also slow it down. To disable visual effects, right-click on "This PC" and click on "Properties." Click on "Advanced system settings" and then under the "Performance" section, click on "Settings." Under "Visual Effects," select "Adjust for best performance" to disable all visual effects.
Upgrade Your Hardware
Finally, if your system is still slow after trying all of these steps, it might be time to upgrade your hardware. Consider adding more RAM or upgrading to an SSD to improve performance.