Is "Scam Likely" Calling You? Here's How to Block Them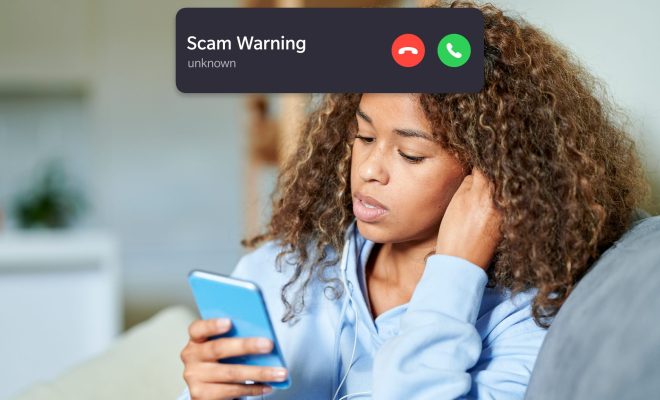 In today's world of technology, it's hard to avoid unwanted calls from telemarketers and other scammers. One of the most common issues people face is receiving calls from numbers displaying "Scam Likely" on their Caller ID. These calls can be both bothersome and terrifying, especially if you are not sure how to handle them. Fortunately, there are several ways to block these calls, which can help you avoid the hassle and frustration of constantly receiving unwanted calls.
The first step to blocking "Scam Likely" calls is to understand how they work. These calls typically originate from an auto-dialer or a computer program that is programmed to call random phone numbers continuously. Most of the time, the calls are meant to trick you into giving out personal or financial information, as well as attempting to sell you something that you don't need. The best way to protect yourself from these calls is to avoid answering them altogether. If you do answer, you should avoid giving out any personal information and hang up as soon as possible.
Another way to block "Scam Likely" calls is to use a call-blocking app or service. There are several free and paid options available, which can help you identify and block unwanted calls automatically. These apps work by cross-referencing the numbers against a database of known scam numbers and blocking the ones that match. Some of the most popular call-blocking apps available in the market include Truecaller, Hiya, and Nomorobo.
If you are using an iPhone, you can also use the built-in "Silence Unknown Callers" feature. This feature automatically sends calls from unknown numbers directly to voicemail, which can be useful for blocking "Scam Likely" calls. To turn on this feature, go to your iPhone settings, scroll down to "Phone," and then toggle on the "Silence Unknown Callers" option.
Finally, if you are receiving "Scam Likely" calls from a specific number repeatedly, you can also block the number manually. To do this, go to your phone's settings, select "Block and Report Spam Calls," and then add the number to your block list. Once you have added the number, calls from that number will be automatically blocked, and you will no longer receive them.