How to Wash a Weighted Blanket: A Comprehensive Guide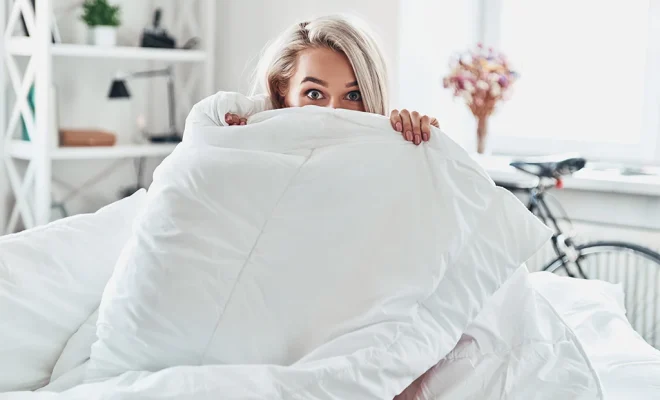 Introduction:
A weighted blanket has become increasingly popular for its potential benefits in improving sleep quality and reducing anxiety. However, with regular use, it's important to keep it clean and fresh so you can get the most out of your cozy companion. In this article, we'll explain how to wash a weighted blanket based on the guidelines provided by Cnet.com.
Step-by-Step Guide:
1. Check the care label: Before attempting to wash your weighted blanket, always check the care label for specific cleaning instructions. It will guide you on whether to machine-wash or hand-wash it, along with any temperature or detergent recommendations.
2. Remove the cover: If your weighted blanket comes with a removable cover, take it off before washing. Most covers are machine-washable and can be thrown in with your regular laundry.
3. Choose your method: Depending on the care label instructions, you can either machine-wash or hand-wash your blanket.
a) Machine-wash: If you're using a washing machine, set it on gentle cycle with cold water only. Use mild detergent without any bleach or fabric softeners. Avoid overloading the machine; if your blanket is too big, consider taking it to a laundromat with commercial-sized washers.
b) Hand-wash: For hand washing, fill up a bathtub or a large basin with cold water and add mild detergent. Gently swish the blanket around in the soapy water for a few minutes. Drain and refill the tub with clean water for rinsing. Repeat until all soap is removed.
4. Dry your blanket: Drying options depend on both your care label instructions and personal preference.
a) Air-dry: The best way to dry weighted blankets is by air-drying them on a drying rack or clothesline. To maintain even weight distribution, lay the blanket flat and flip it occasionally for even drying.
b) Tumble-dry: For blankets that allow tumble drying, use the lowest heat setting and check on the blanket periodically to prevent overheating. Add dryer balls or clean tennis balls to help maintain the blanket's shape
5. Storage: Store your clean, dry weighted blanket in a cool and dry place. Consider using a storage container or bag to protect it from dust and moisture.
Conclusion:
Proper care and cleaning of your weighted blanket will ensure its longevity and effectiveness. By
following these guidelines from Cnet.com, you can maintain the quality and comfort of your weighted blanket for years to come.