How to Use Photo Shuffle for Your iOS 16 Lock Screen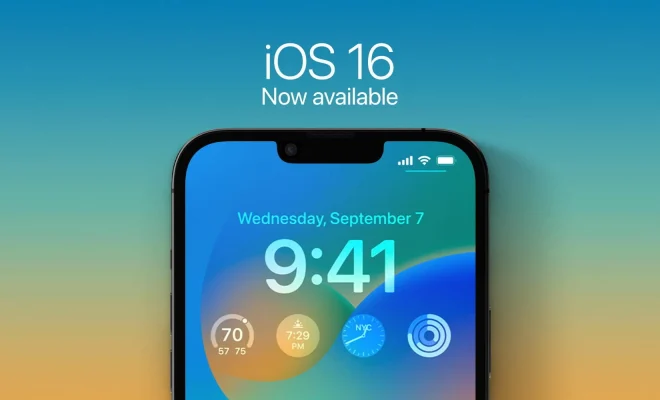 As an iOS 16 user, it is customary to personalize the Lock Screen to your liking. For some people, this means setting a favorite photo or theme as the wallpaper. However, did you know that you can use the Photo Shuffle feature to display a selection of your photos on the Lock Screen?
Photo Shuffle is a feature on iOS 16 that randomly selects photos from your library and changes them periodically. Here's how to use it for your Lock Screen:
Step 1: Open the Settings app.
Step 2: Scroll down to find the "Wallpaper" option and tap on it.
Step 3: Choose the "Choose a New Wallpaper" option.
Step 4: Select the "Photos" tab at the bottom of the screen.
Step 5: Choose the album or collection of photos you want to shuffle.
Step 6: Tap the "Photo Shuffle" button.
Step 7: Set the time interval for how often you want the photos to shuffle on your Lock Screen. You can choose between 30 minutes, 1 hour, 3 hours, or 6 hours.
Step 8: Tap "Set."
That's it! Now your Lock Screen will display a set of random photos from your chosen album or collection. Any new photos that you add to the selected album or collection will automatically be included in the shuffle.
Some additional tips to consider when using Photo Shuffle:
– Ensure that the photos in the selected album or collection are suitable for display on the Lock Screen. Avoid using photos that are too dark or cluttered with too many details.
– Consider the time interval carefully. If you prefer a fresh new image on your Lock Screen more frequently, opt for a shorter interval, such as 30 minutes.
– Keep in mind that the Photo Shuffle feature will only work on the Lock Screen. It does not affect your home screen wallpaper.