How to Upload Videos on Twitch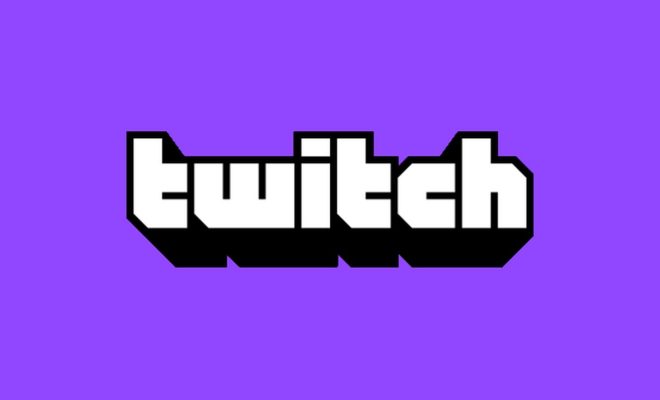 Twitch is one of the most popular video streaming platforms that allow users to broadcast and showcase their skills in gaming, music, and other online content. With over 140 million monthly active users, Twitch offers a huge audience for content creators in various niches.

If you want to upload videos on Twitch, here's how you can do it:
1. Create a Twitch account
Before you can upload videos on Twitch, you need to have a Twitch account. You can sign up for free by visiting the Twitch website and clicking on the "Sign Up" button. Follow the instructions to create your account, and make sure you verify your email address to ensure your account is fully activated.
2. Prepare your video
Once you have a Twitch account, the next step is to prepare your video for upload. Make sure your video is in a compatible format, which is typically MP4 or MOV. The maximum file size allowed is 5GB, and the length of the video should not exceed two hours.
3. Locate the upload button
On the Twitch homepage, you'll find a "Creator Dashboard" button on the top-right corner of your screen. Click on it to open your dashboard, and then select the "Content" tab from the menu.
4. Upload your video
On the "Content" page, you'll see an "Upload Video" button. Click on it to select the video you want to upload from your computer. You can also add a title, a description, and tags to help viewers find your video easily.
5. Submit your video for review
Once you have uploaded your video, it will go through a review process to ensure it complies with Twitch's policies. It can take up to 24 hours for your video to be approved, and you'll receive a notification once it's live.

Tips for uploading videos on Twitch:

– Make sure your video is of high quality, with clear audio and video.
– Use an eye-catching thumbnail to attract viewers to your video.
– Promote your video on social media platforms to increase visibility and viewership.
– Interact with your viewers by responding to comments and questions in the chat.
In conclusion, uploading videos on Twitch is a simple process that offers great benefits for content creators. By following these steps, you can showcase your creativity, engage with your audience, and grow your fan base on this popular streaming platform.