How to Roll Back a Driver in Windows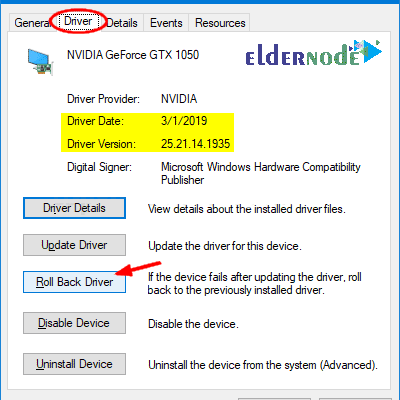 As a Windows user, you may be familiar with the term 'driver' which refers to software that enables a device to communicate with the computer's operating system. Sometimes, a newly installed or updated driver may cause issues with your system, or it just may not work as intended. In such cases, the best course of action would be to roll back to the previous, working version of the driver.
Here are the steps to follow if you need to roll back a driver in Windows:
Step 1: Open the Device Manager
To begin, you need to navigate to the Device Manager. One way to do this is to search for 'Device Manager' in the Windows search bar or right-click on the Start menu and select the option.
Step 2: Locate the Driver
Once you have launched the Device Manager, locate the device for which you want to roll back the driver. You can click on any device category to expand it and view the connected devices. Then, right-click on the device with the problematic driver and select 'Properties.'
Step 3: Find the Roll Back Driver Option
In the Properties window, click on the 'Driver' tab. Here, you will see the 'Roll Back Driver' button. If this button is grayed out or not available, it means that the driver cannot be rolled back to a previous version. In such cases, you may need to uninstall the driver and reinstall a working one.
Step 4: Roll Back the Driver
Click on the 'Roll Back Driver' button, and the computer will ask for confirmation. Select 'Yes,' and the system will start to revert the driver to the previous version. This process could take a few minutes, depending on your computer's speed and the driver's size.
Step 5: Restart your Computer
Once the rollback process is complete, you should restart your computer to ensure that the changes take effect. After the restart, you should test the device to make sure that it is functioning correctly.
In Conclusion
Rolling back a driver is an effective way to troubleshoot device driver problems on Windows. However, if the above steps do not resolve the issue, you may need to contact the device manufacturer's customer support or search for alternative solutions online. Nonetheless, knowing how to roll back a driver using the Device Manager is an essential skill for Windows users and could save you time and effort troubleshooting issues on your device.