How to Reset Your Chromecast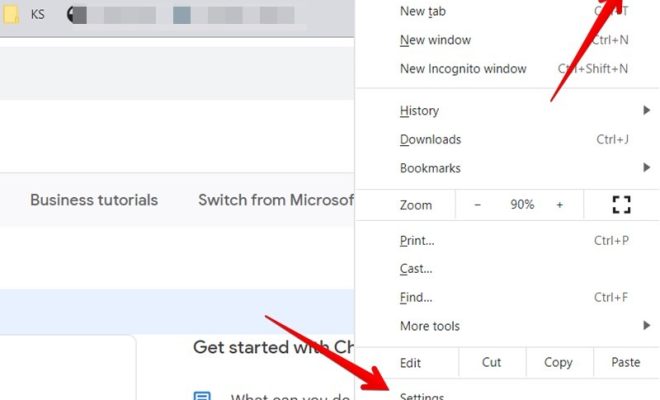 Chromecast is a popular streaming device that allows users to cast audio and video content from their smartphones, tablets, or computers directly to their TV. However, at times, you may encounter issues while using Chromecast, like connectivity problems, audio or video lag, or a frozen screen. In such cases, resetting your Chromecast can help fix the issues and restore its functionality. In this article, we'll explain how to reset your Chromecast in a few simple steps.
1. Check your connections
Before resetting your Chromecast, ensure that all the connections are secure and properly fitted. Check that the HDMI cable is connected to your TV and that the power cable is inserted into an electrical socket. Also, make sure that your Wi-Fi network is working and that your smartphone or computer is connected to it.
2. Identify the reset button
To reset Chromecast, you'll need to locate the reset button on the device. Depending on the model, the reset button can be found in different locations. For instance, the first-generation Chromecast has the reset button placed under the HDMI cable, while the second-generation Chromecast has it on the side. You can find the reset button on the third-generation Chromecast on the back of the device, close to the power cable port.
3. Press the reset button
Once you've located the reset button, press and hold it for about 25 seconds. While holding the reset button, you'll notice that the LED light on your Chromecast will start to blink. This indicates that the reset process has started. Continue holding the button until the LED light stops blinking.
4. Wait for the Chromecast to reset
After the device has completed its reset process, the LED light will stop blinking and start glowing white. This indicates that the reset has been successful, and the device is ready to be set up again. Wait for a few minutes to allow the device to restart completely.
5. Set up the Chromecast
Finally, it's time to set up your Chromecast again. To do this, download the Google Home app on your smartphone or tablet and follow the setup instructions. Make sure that your Chromecast is connected to your Wi-Fi network, and your device is configured to cast content to the device successfully.
By resetting your Chromecast, you can fix many streaming-related issues that affect its performance. However, you should also ensure that the device's firmware and apps are up-to-date to avoid any future issues. Moreover, if resetting doesn't solve the problem, contact Chromecast support for further assistance.