How to Play a DVD on My Computer With an External Hard Drive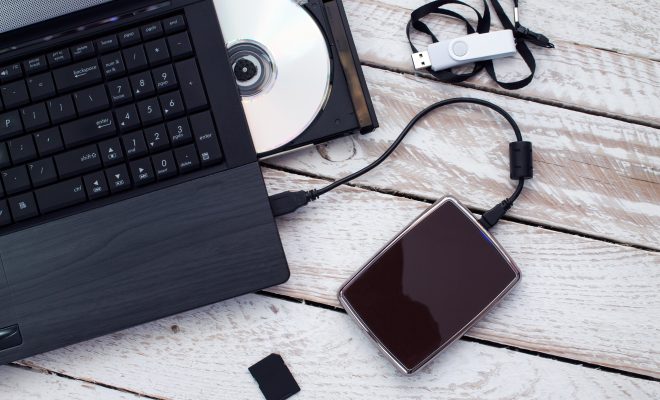 Playing a DVD on a computer with an external hard drive can seem like a daunting task, but it's actually quite simple. Here are the steps for doing it:
1. Connect the external hard drive to your computer. Plug in the USB cable of the external hard drive to the USB port of your computer. Wait for your system to recognize it.
2. Insert the DVD into your computer's DVD drive. If your computer's DVD drive is not working or it doesn't have a DVD drive, you may use an external DVD drive that can be connected to your computer through USB port.
3. Once the DVD is inserted, use a program to play the DVD. Many computers will have a default media player software installed on it like the Windows Media Player or the Quicktime Player. If you have a different program to play DVD, then use that software.
4. If you are using Windows, open the File Explorer and navigate to the DVD drive which is usually labeled as DVD or DVD Drive. Right-click on the DVD drive and select Open in File Explorer.
5. Locate the DVD file and double click on it. You may see some other files or folders inside the DVD. Just double click on the Video_TS folder, and you will see the main video file.
6. Start playing the movie. Double-click on the main video file, it should automatically open with the default media player of your computer. If it doesn't, right-click on the file and select "Open with" and then choose the media player software that you want to use.
Finally, It is worth noting that some DVDs may be protected by a special encryption software (DRM). In such cases, you may need to purchase or download special software that can break the encryption protocol. Always check local laws to ensure you are legally permitted to decrypt copy-protected DVDs.