How to Install the Unity Desktop on Ubuntu 22.04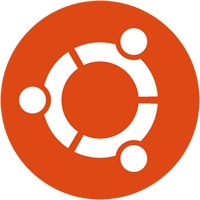 Ubuntu is a popular Linux operating system that is loved by many for its simplicity, stability, and ease of use. The latest version of Ubuntu, version 22.04, comes packed with a lot of exciting features and improvements. In this article, we are going to walk you through the steps required to install the Unity desktop on Ubuntu 22.04.
Unity is a lightweight and user-friendly desktop environment that was initially developed by Canonical as the default desktop environment for Ubuntu. Although Ubuntu has now switched to GNOME as the default desktop, Unity still remains a popular choice among Ubuntu users. The Unity desktop provides a modern and intuitive user interface with a dock-like launcher, system tray, and task switcher.
To install the Unity desktop on Ubuntu 22.04, follow the steps below.
Step One: Update the System
Before we proceed with the installation process, it is essential that you update your Ubuntu system to the latest version. To do this, open the terminal and run the following commands:
sudo apt-get update
sudo apt-get upgrade
Step Two: Install the Unity Desktop Packages

Next, we need to install the Unity desktop packages. To do this, run the following command:
sudo apt-get install ubuntu-unity-desktop
During the installation process, you will be asked to choose your Display Manager. The Display Manager is responsible for starting the desktop environment and managing the login screen. You can either choose LightDM or GDM as the Display Manager.
Once the installation is complete, restart your system to apply the changes. You can do this by running the following command:
sudo reboot
Step Three: Login to the Unity Desktop
After rebooting your system, you will be presented with the login screen. Select the Unity desktop environment from the session drop-down menu and enter your credentials to log in.
Congratulations! You have successfully installed the Unity desktop on Ubuntu 22.04. You can now start enjoying the features and benefits of the Unity desktop.
Conclusion

The Unity desktop environment provides a simple, intuitive, and modern user interface. It is a great alternative to the GNOME desktop environment, and many users still prefer it. In this article, we have shown you how to install the Unity desktop on Ubuntu 22.04. Follow the steps carefully, and you will have no trouble getting Unity up and running on your system.