How to Install SteamOS 3 on Your Linux PC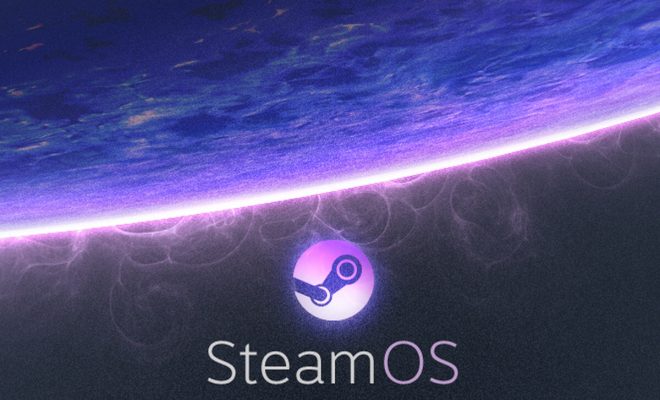 SteamOS is a Linux distribution designed by Valve Corporation for Steam Machines, gaming consoles made specifically for gaming. However, you can also install SteamOS on your Linux PC to turn it into a gaming machine. In this article, we'll discuss how to install SteamOS 3 on your Linux PC.
Before you get started, you must check if your PC meets the minimum requirements. Your computer must have a processor that supports 64-bit architecture, 4GB of RAM or more, and at least 200GB of available storage.
Step 1: Download the SteamOS 3 installer
The first step is to download the SteamOS 3 installer from the official Steam website. The SteamOS installer is available as an ISO image file. Once you download the ISO image, you can burn it to a USB drive or DVD.
Step 2: Burn the SteamOS 3 ISO image to a USB drive or DVD
You can burn the SteamOS ISO image to a USB drive or DVD using any ISO burning software. You can find many ISO burning software options for Linux, such as Brasero and K3B. If you're using Windows, you can use the built-in ISO burning tool or third-party software like Rufus.
Before you burn the ISO image to a USB drive or DVD, make sure you have a backup of all the data on the destination media, as burning an ISO image will delete all the existing data on the drive.
Step 3: Boot your PC from the SteamOS 3 USB drive or DVD
Once you've burned the SteamOS 3 ISO image to a USB drive or DVD, you can boot your PC from the installation media. Insert the USB drive or DVD into your PC and restart it. You may need to access the boot menu to select the USB or DVD as the boot device. The process to access the boot menu varies for different computers.
Step 4: Install SteamOS 3
Once you've booted your PC from the SteamOS 3 installation media, you'll see a graphical installer. Follow the on-screen instructions to install SteamOS 3 on your PC.
The installer will ask you to choose a language, keyboard layout, and timezone. Then, it will guide you to partition your hard drive, create a user account, and connect to a Network.
Step 5: Configure your SteamOS 3 installation
After the installation completes, you'll be on the SteamOS login screen. Log in using the username and password you created during the installation process.
Once you're logged in, you need to configure your SteamOS 3 installation and install the necessary drivers, libraries, and software packages to make your PC ready for gaming. Valve provides a tool named "SteamOS-Config" for this purpose. You can access it by pressing the "Steam" button on your controller or "Windows" key on your keyboard.
You'll see a menu with options to configure various settings, such as auto-login, resolution, audio, and network. Choose the options that suit your preferences.
You can also use SteamOS-Config to install additional software packages, such as Steam, NVIDIA drivers, and media codecs. You'll need a network connection to download and install these packages.
Step 6: Start gaming!
Congratulations! You've successfully installed SteamOS 3 on your Linux PC. Now you can play thousands of Linux games available on Steam or other platforms. You can also install Steam games that are not available for Linux using Steam's Proton compatibility layer.