How to Install Apps on the Apple TV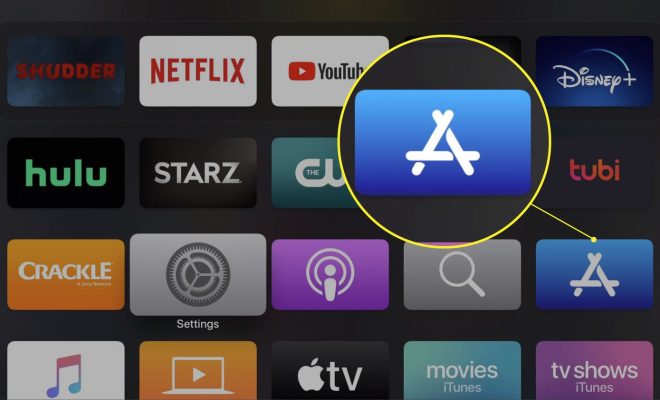 The Apple TV is a great device that allows you to stream multimedia content on your TV. It provides access to tons of movies, TV shows, music, and more. However, your experience with the Apple TV can be enhanced by installing apps that extend the device's functionality.
If this is your first time installing apps on the Apple TV or you're unsure of what to do, this article will guide you through the installation process.
Step 1: Power up your Apple TV
Ensure that your Apple TV device is connected to your TV via HDMI and is powered up.
Step 2: Launch the App Store
Navigate to the App Store icon on the home screen of your Apple TV, and click on it.
Step 3: Search for the app you want to install
Once you're in the App Store, use the search bar to locate the app you want to install. You can search for an app by typing in the app's name, or by entering relevant keywords that will lead you to the app you want.
Step 4: Select the app
When you find the app you want to download, select it to bring up the app page. Here, you can read the app's description, check out screenshots, and read reviews to see what other users are saying about the app.
Step 5: Download and install the app
After you've decided that you want to download the app, select Get to initiate the download process. If the app is not free, you may be prompted to enter your Apple ID and password to complete the purchase. After that, the app will start downloading, and you'll be able to see the progress of the download.
Step 6: Launch the app
After the app has finished downloading, you can launch it by selecting the Open button on the app page or go to the home screen of your Apple TV, where you'll find a new icon for the app you just downloaded.
Conclusion
Installing apps on the Apple TV is a simple process that can open up the device to new possibilities. With this guide, you should be able to download and install any app of your choosing. Give it a try today and explore the many possibilities that the Apple TV offers.