How to Import From InDesign to Scribus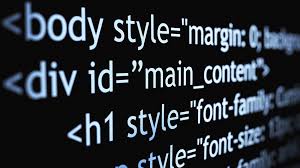 If you have designed a layout using Adobe InDesign, you may need to import it into Scribus for further editing or publication. Scribus is an open-source desktop publishing software that offers a range of features for creating professional layouts for print and digital media. Converting your InDesign files to Scribus may seem like a daunting task, but with a little bit of preparation and know-how, you can import your designs seamlessly.
Here are some steps to follow to import from InDesign to Scribus:
Step 1: Export InDesign file to IDML format
InDesign files are not directly compatible with Scribus. Therefore, the first step is to export your InDesign file to the IDML format. This format is an XML-based markup language that is supported by both InDesign and Scribus.
To export your InDesign file to IDML format, click on File > Export > IDML in the InDesign menu. Choose the export location and click Save.
Step 2: Import IDML file into Scribus
Launch Scribus, and in the start-up window, select "Open Existing Document," or click on File > Open. In the file browser, locate and select the IDML file that you exported from InDesign.
Scribus will display a dialog box titled "Import Adobe InDesign (IDML) file." Here, you can select the pages or elements you want to import. After making your selection, click OK to start the import process.
Step 3: Check and adjust the layout
Once you have imported your InDesign file into Scribus, the next step is to check if everything has been imported correctly. Scribus has intuitive tools for editing and adjusting imported layouts.
Check if the fonts, images, and other design elements have been imported correctly. Review the page layout and adjust any discrepancies. If you encounter any issues, you can always refer to the Scribus documentation or online forums for suggestions.
Step 4: Save and export the document
After making the necessary adjustments to your imported layout, you can save and export it into your desired format. Scribus supports several file formats for printing and digital distribution, including PDF, EPS, and SVG.
When exporting, make sure to select the appropriate settings to achieve the desired output quality. For example, if you are exporting to a PDF file, you can set the file resolution and color depth.
In conclusion, importing your designs from InDesign to Scribus may require some adjustments, but it is a manageable process. By following the above steps, you can import your InDesign file to Scribus, edit it, and export it to your desired format. Importing layouts from InDesign to Scribus is an excellent way to harness the power of both applications and improve your desktop publishing workflow.