How to Gamify Your Classroom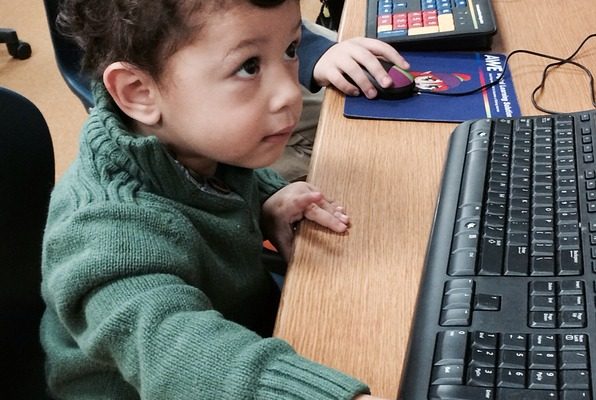 It's no secret that people of all ages and backgrounds enjoy video games. In fact, over 3 billion hours a week are dedicated to playing video games worldwide. This widespread popularity makes it an ideal choice for integrating into the classroom, a process called gamification. But, just because people know that gamifying education has benefits, figure out exactly how to do so isn't always as easy. To help teachers figure out how to bring the motivating principles of video games into the traditional learning experience here is some guidance on how to gamify your classroom.
Infinite Play or Respawns
Failing to complete a video game task properly is rarely the end of the world. Most games include save points and respawning options to allow players to retry a task until they get it right. Surprisingly, this idea isn't always in practice in the classroom.
Often, children are called upon to provide an answer and given a single opportunity to get it right. If the answer incorrectly, they are either immediately corrected by the teacher or another student is chosen to answer. While this approach keeps things moving forward in the classroom, it doesn't give the student a chance to work towards the right solution.
Instead of using the one-and-done approach, encourage second chances. Give students the opportunity to attempt the task again, or the option of researching an answer. In some cases, the student can continue working towards the correct response without limiting the progression of the rest of the class. That means the best of both worlds can be achieved.
Points, Levels, and Achievements
Most video games involve points. As players progress, more points are collected, serving as an indication of their progress. And, once enough points are made, the player changes levels.
The concepts of points and leveling translate well into most learning environments. Points can be earned by completing specific tasks, participating for predetermined amounts of time, or solving certain problems. As the amount of experience a student has increases, so does their point total.
Levels represent progress on a larger scale. In some cases, levels can represent entire lesson. As points are earned within each lesson section, students get closer to completing that level. Once a level is completed, the student can unlock an achievement.
Achievements are also referred to as badges. Often, they function as public recognition for meeting a specific goal. Students can see which achievements they've earned, as well as those earned by classmates.
In some cases, this can inspire healthy competition. In others, it can help students identify which students understand subjects in which they may be struggling. When the later occurs, a classroom "co-op" option can encourage students who understand certain subjects to work with those that need an extra hand. Achievements can also be associated with co-op experiences to encourage students to work together for mutual gain.
Bonuses
Another common feature of video games are bonuses. Often, bonuses refer to surprise benefits or unexpected rewards earned through standard gameplay. Bonuses help keep students engaged and can be used to encourage certain activity.
Start in One Area
Most classrooms can't be completely overhauled overnight. Instead, pick a single focus to gamify first. One way to choose an activity or subject is to identify an area in which many students are struggling. For example, if turning in homework on time is a notable issue, begin using a points system for that task. Alternatively, if keeping children engaged during a particular subject, like math or history, is troublesome, start gamifying those lessons first.
That way, engagement is increased in the areas that matter most. And, ultimately, isn't that the goal of gamification in the classroom? So go ahead and give some of these tips a try, and see if your classroom doesn't change for the better.