How to Fix it When Chromebook Won't Connect to Wi-Fi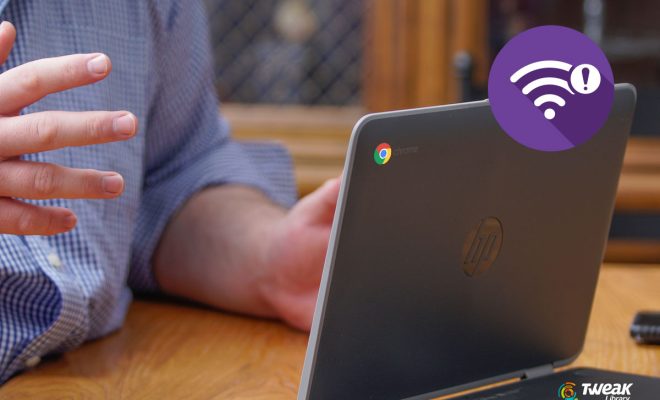 As we increasingly rely on technology for work, entertainment, and communication, losing access to the internet can be frustrating. If your Chromebook is unable to connect to Wi-Fi, don't fret! Here are a few steps you can take to troubleshoot the issue and get back online.
1. Restart Your Chromebook
Before trying anything complex, the easiest thing to do is restart your Chromebook. This will refresh its system and potentially fix any minor glitches. Restarting can also enhance the device's performance and connectivity.
2. Check Your Wi-Fi Connection
Sometimes the reason your Chromebook isn't connecting to Wi-Fi is because of an issue with the wireless network. Check your Wi-Fi connection, and ensure that your device is within range of the network. You can also try troubleshooting by connecting to other Wi-Fi networks to see if the issue persists.
3. Check Your Password
A misplaced or incorrect password can also prevent a Chromebook from connecting to Wi-Fi. Make sure you have correctly entered the password for the network you want to connect to. Additionally, make sure you are trying to connect to a Wi-Fi network with an active internet connection.
4. Forget the Network and Reconnect
Forgetting the Wi-Fi network and reconnecting has been an effective solution for many people whose Chromebook won't connect to Wi-Fi. To do so, click on the Wi-Fi icon on the Chromebook's taskbar and select the "Forget Network" option. After forgetting the network, try reconnecting to it and reenter the security password.
5. Use the Chromebook Network Reset
If none of the above solutions work, you can use the Chromebook network reset option. A network reset will remove all saved Wi-Fi networks, and reset the device's network settings. This will make it possible to set up a new connection that could potentially fix the issue. To reset your Chromebook's network, go to the Settings menu, click on Advanced, and then click on Reset Settings.
In conclusion, if your Chromebook won't connect to Wi-Fi, these simple solutions can help you get back online. Restart your device, check your Wi-Fi connection, verify the password is correct, forget the network and reconnect, and if all else fails, reset your Chromebook's network system. By following these steps, you will likely solve the connectivity issue and regain access to your important online activities.