How to Fix Corrupted Data on Your PS4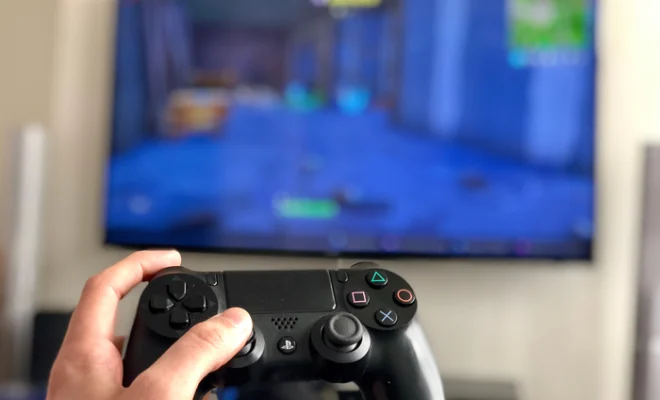 As a gamer, there's nothing more frustrating than spending hours on end playing your favorite PlayStation 4 games only to have them unexpectedly crash or fail to load due to corrupted data. Luckily, fixing corrupted data on your PS4 is a relatively easy process that can be done in a few simple steps.
First, it's important to understand what corrupted data is and how it can occur on your PS4. Corrupted data is essentially data that has become damaged and unreadable by your gaming console. This can happen due to a variety of reasons, including sudden power failures, hardware malfunctions, or even viruses.
To fix corrupted data on your PS4, the first step is to start your console in Safe Mode. This mode is designed to allow you to perform maintenance and repairs on your PS4 if it's experiencing any problems. To enter Safe Mode, follow these instructions:
1. Turn off your PS4 completely by holding the power button until it beeps twice and the power light turns off.
2. Hold down the power button again for about 7 seconds until you hear a second beep.
3. Connect your PS4 controller to the console with the USB cable.
4. Select the option "Rebuild Database."
Once you've entered Safe Mode and selected the "Rebuild Database" option, your PS4 will begin scanning its hard drive for corrupted data and attempting to repair any issues it finds. This process can take anywhere from a few minutes to an hour or longer, depending on the amount of data on your console and the severity of the corruption.
While your PS4 is rebuilding its database, it's important to avoid turning off your console or interrupting the process in any way. Doing so could cause even more corruption or data loss, which could result in you losing saved games, data or progress.
In addition to using Safe Mode, another method to avoid corrupted data is to always properly shut down your PS4 before turning it off or unplugging it from the power source. This will help prevent any sudden power failures that could damage data stored on your PS4.
If you've tried rebuilding your PS4's database and it continues to experience issues, it may be time to consider backing up your saved games, data, and progress onto an external hard drive and contacting Sony PlayStation support to help guide and troubleshoot your issue.
In conclusion, while corrupted data can be a frustrating setback for gamers, it's important to deal with the issue promptly and effectively. By following these simple steps for fixing corrupted data on your PS4, you can get back to gaming in no time, without worrying about crashes, freezes or data loss.