How to Fix AirPods That Won't Connect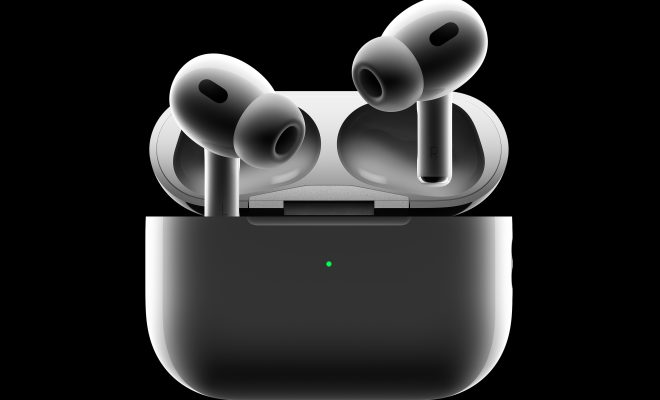 AirPods are undoubtedly one of the most popular wireless earbuds on the market today. They're convenient, stylish, and offer high-quality sound. Despite their numerous benefits, some users have encountered issues with their AirPods, specifically when it comes to connecting them to their devices. If you're facing a similar issue, don't worry as it's a common problem that can be easily resolved with some basic troubleshooting steps. Here are some tips on how to fix AirPods that won't connect.
Check Your Bluetooth Settings: The first thing you should do when you encounter connectivity issues with your AirPods is to check your device's Bluetooth settings. Make sure that your device's Bluetooth is turned on and that it is searching for nearby devices to pair with. If your device is already connected to other Bluetooth devices, disconnect them and try connecting your AirPods again.
Forget and Re-Pair the AirPods: If the above step doesn't work, try forgetting your AirPods from your device-settings entirely. To do this, go to your device's Bluetooth settings, locate your AirPods on the list of paired devices, and click on 'forget this device.' After forgetting the device, reset your AirPods by placing them in the charging case, holding the button on the back of the case until the LED light flashes white, and then re-pairing the AirPods.
Update Your Device: If your AirPods are still not connecting after following the above steps, it may be due to your device's outdated software. Check for any available updates on your device, and if there are any, install them before attempting to connect your AirPods again.
Clean Your AirPods: Over time, dirt, dust, and earwax can accumulate on the AirPods' speaker grills, leading to poor connectivity. Clean your AirPods using a soft-bristled brush or toothbrush, making sure not to damage any of the delicate components. Also, wipe them with a soft, dry cloth.
Contact Apple Support: If none of the above solutions work, it may be best to contact Apple support for further assistance. You can contact them via phone or chat, and they will guide you through a few more troubleshooting steps or advise you to send your AirPods for repair.
In conclusion, if you're experiencing connectivity issues with your AirPods, there's no need to panic. Try these basic troubleshooting steps, and you'll likely fix the issue in no time. Remember, your AirPods are a valuable investment, so take good care of them to ensure their long-lasting performance.