How to Find and Share Your Wi-Fi Password Easily on Any Device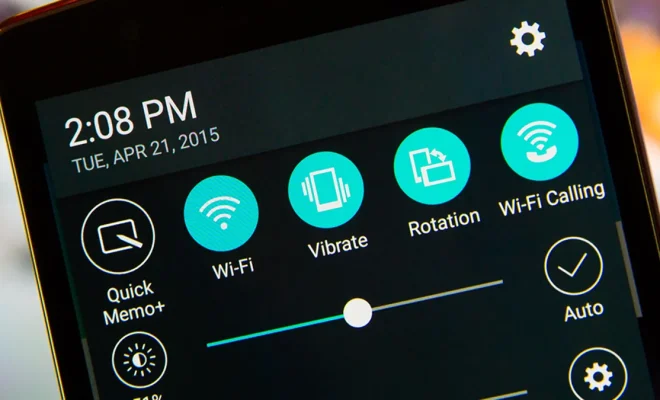 In today's world, Wi-Fi is a basic necessity for both personal and professional use. One of the most significant challenges users face while installing a wireless network is finding and sharing the Wi-Fi password. Without the password, one cannot connect to the network, so it's indispensable to know it.
Here are some tips on how to find and share your Wi-Fi password easily on any device:
1. Look for the Router Sticker
The easiest way to find your Wi-Fi password is to look at the label stuck on the back or bottom of the router. The label contains all the essential details, including the network name (SSID), network key, and other technical information.
2. Check Network Settings on Your Device
If you have already connected to the network on your device, you can quickly retrieve the password from the network settings. On Windows, go to Settings>Network and Internet>Wi-Fi>Properties, and click on "Show Network Security Key." On Mac, go to System Preferences> Network>Wi-Fi>Advanced, and select the "Wireless" tab to view the password.
3. Use a Password Manager
If you forget your network password or have multiple Wi-Fi networks to manage, consider using a password manager that will store your Wi-Fi network credentials securely. These password managers generate complex passwords, store them, and autofill them when you need to connect the network on any device.
4. Use the Router's Web Interface
If you can log in to the router's web interface, you can find the Wi-Fi password. For most routers, you can type the router's IP address in the browser's address bar to access the web interface. Once you are logged in, you can find the Wi-Fi password under the Wireless settings.
5. Share Your Wi-Fi Password Easily
As a Wi-Fi network owner, you may want to share the password with guests or family members who are visiting your home temporarily. To make this process easier, you can use a QR code generator that will create a QR code for your Wi-Fi network credentials, such as the network SSID and password. Once you generate the QR code, you can print and hang it in a visible location for visitors to scan and connect to the network easily.
In conclusion, finding and sharing your Wi-Fi password is not a complicated process. By following the above tips, you can quickly retrieve your password and share it securely with others, ensuring that everyone can access your wireless network without any inconvenience.