How to End Tasks on a Mac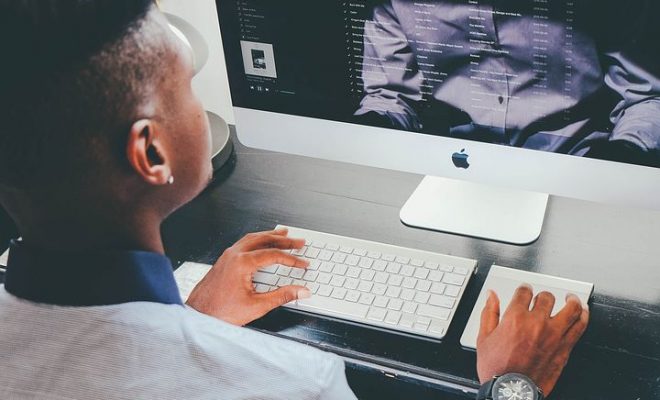 As a Mac user, you will undoubtedly have a lot of tasks running at the same time. Sometimes, some of these tasks may cause your Mac to slow down, or may even freeze up your computer. In such cases, you will need to force quit the task to end it. Here are some steps and tips on how to end tasks on a Mac.
Force Quit with Keyboard Shortcut
The easiest and quickest way to force quit apps on a Mac is by using a keyboard shortcut. You can do this by pressing the Command + Option + Esc keys at the same time. This will bring up the Force Quit Applications window, where you can select the app that you want to quit and then click the Force Quit button.
Force Quit from the Dock
Alternatively, you can also force quit an app from the Mac Dock. To do this, you simply need to right-click on the app icon in the Dock and then select the Force Quit option from the context menu that appears. This will immediately end the app, and you can then restart it or move on to other tasks.
Using Activity Monitor
If you want to see a list of all the tasks and processes running on your Mac, you can use the built-in Activity Monitor app. This app shows you detailed information on each running app, including its CPU usage, memory usage, and other useful stats.
To use Activity Monitor to end tasks on your Mac, simply launch the app from the Applications > Utilities folder, select the process or app that you want to quit, and then click the Stop button in the upper-left corner of the window. This will end the app or process immediately.
Tips for Ending Tasks on a Mac
Here are some additional tips to help you effectively end tasks and processes on your Mac:
1. Don't Force Quit Anything Unless You Have To –
Force quitting an app can potentially cause data loss or other problems. So, don't use it as your first option unless it's absolutely necessary.
2. Use Activity Monitor for Advanced Users –
If you're comfortable with technical details and want to see a full list of everything running on your Mac, use Activity Monitor.
3. Consider Restarting Your Mac –
If you're having trouble with multiple apps, consider simply restarting your Mac altogether. This can often clear up system resources and fix any lag or slowdowns you're experiencing.
In Conclusion
Ending tasks on a Mac is a crucial skill for any user. By using the keyboard shortcut, Dock, or Activity Monitor, you can quickly and safely end any problematic tasks and get back to using your Mac as normal. Remember to only force quit apps when necessary, and consider restarting your computer if you're having serious problems.