How to Drop a Pin in Maps on iPhone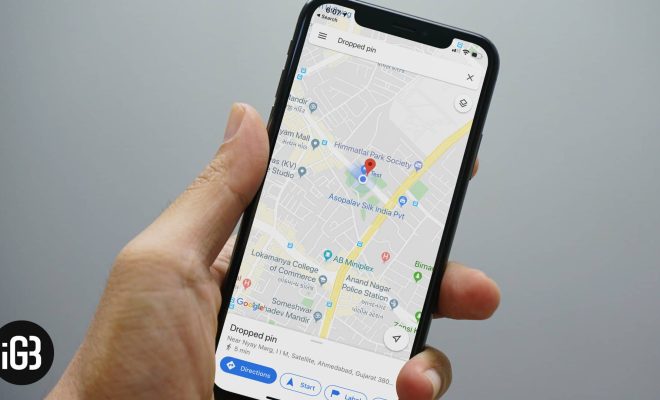 If you are using an iPhone and want to navigate to a particular location, it is important to know how to drop a pin in Maps on your iPhone. This feature is especially helpful when you need to share your location with someone else, or when you want to set a specific location as your destination.
Here are some simple steps to follow to drop a pin in Maps on your iPhone:
Step 1: Open the Maps App
Launch the Maps app on your iPhone by tapping on the app icon on your home screen.
Step 2: Search for the location
Once the app is launched, you can search for the location you want to drop a pin on. You can do this by typing the name of the location or the specific address in the search bar at the top of the screen.
Step 3: Zoom in on the map
When you have the correct location, use your fingers to zoom in on the map. Pinching inwards with your fingers will zoom in on the map, while pinching outwards will zoom out.
Step 4: Drop a pin
When you have zoomed in far enough, you will see a red pin icon displayed on the map. Tap and hold the pin until a message pops up saying "Dropped Pin". You can move the pin by dragging it to the exact location you want.
Step 5: Get Directions
Once you have dropped the pin, the phone will display the address and location of the pin. You can also get directions to the pin by tapping the blue "Directions" button that appears next to the address.
Step 6: Share the Pin
If you want to share the pin with someone else, tap the pin and then tap the share icon. You can share it via text message, email, or other options.
In conclusion, dropping a pin in Maps on your iPhone is very easy to do. It is an incredibly useful tool for helping you find your way to a specific location or sharing your location with friends and family. With these simple steps above, you will be able to drop a pin in Maps on your iPhone in no time.