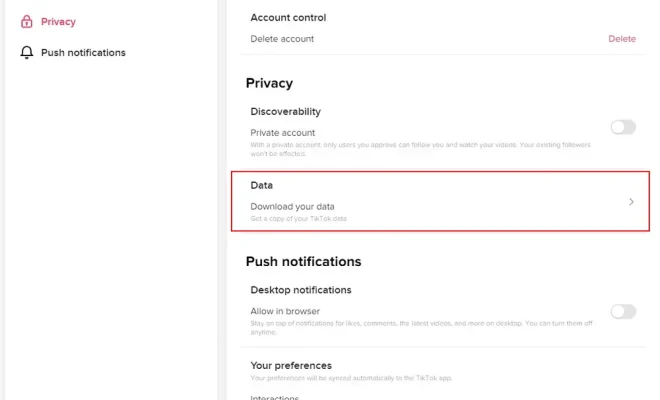 TikTok, the widely popular short-video sharing app, has garnered a huge user base worldwide. However, there might come a time when you decide to delete your TikTok account or the app itself. Whether you are concerned about your privacy, overwhelmed with the need to take a break from endless scrolling, or just want to declutter your phone, this article is here to help. Follow these simple steps on how to delete your TikTok account or effectively remove the app from your device.
Deleting Your TikTok Account:
Step 1: Open the TikTok App
Ensure that you're logged in to your desired account before proceeding to the next step.
Step 2: Go to Your Profile
Tap on the "Me" icon located at the bottom right corner of your screen.
Step 3: Access Settings and Privacy
Next, tap on the vertical ellipsis (three dots) icon in the top right corner of your profile to access the "Settings and Privacy" menu.
Step 4: Find "Manage My Account"
Scroll down and tap on "Manage My Account".
Step 5: Select "Delete Account"
At the bottom of this section, you will find an option that reads "Delete Account". Tap on it.
Step 6: Verification
To confirm your request, you'll be asked to verify your identity via a text message or any linked social media platforms. Complete this step as prompted.
Step 7: Confirm Deletion
Read through and acknowledge any warnings or disclaimers displayed concerning account deletion. Confirm by clicking on "Delete Account" once more. Remember that deactivating your TikTok account permanently deletes all content associated with it and cannot be undone.
Uninstalling The TikTok App:
For Android users:
Step 1: Open App Drawer
Access your home screen by swiping up on your phone or pressing the home button.
Step 2: Locate the TikTok App
Scroll through your apps to find the TikTok icon.
Step 3: Uninstall the App
Tap and hold the TikTok icon until a menu or uninstall option appears. Click on "Uninstall," and confirm your action when prompted.
For iOS users:
Step 1: Access Your Home Screen
Unlock your device and navigate to the home screen where your TikTok app is located.
Step 2: Locate the TikTok App
Find the TikTok icon among your apps.
Step 3: Uninstall the App
Tap and hold the app icon until it starts wiggling. Once it does, tap on the "X" that appears on the top left corner of the icon. Confirm by clicking "Delete" when prompted.
Conclusion:
Following these steps ensures that you have successfully deleted your TikTok account or removed the app from your device. It can be a difficult decision, but in doing so, you free yourself from any potential concerns associated with using TikTok and can focus on other aspects of your digital life.