How to Delete PS4 User Accounts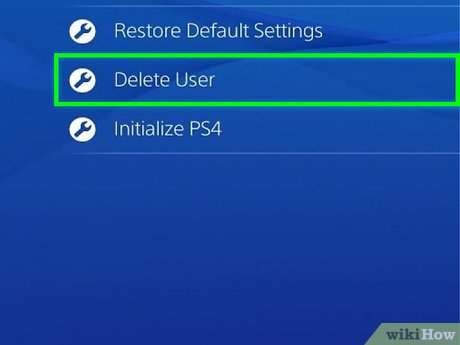 If you are one of the millions of PlayStation 4 (PS4) users and need to delete a user account, you might find the process to be a little elusive. Deleting a user account is not as straightforward as it may seem, and if you're not well-versed in the PS4's settings or system, it can be a bit confusing. Here's a step-by-step guide on how to delete PS4 user accounts.
Step 1: Log In
The first step to deleting a PS4 user account is to log in to your system using your administrator account. To do this, you'll need to enter your account's password.
Step 2: Go to Settings
Once you log in, navigate to the "Settings" menu on your PlayStation 4. This menu can be found on the top of the main menu in the bar along with other options.
Step 3: Select "Users"
From the settings, select "Users". Once you select users, a menu will open showing all of the user accounts currently created on the PS4.
Step 4: Select the User You Want to Delete
To delete a PS4 user account, you need to select the user account you want to delete. Select the user you want to delete to enter its account management settings.
Step 5: Log Out of the User Account
Before you can delete a user account, you must first log out of the chosen account. Make sure that you log out of an account before you attempt to delete it. If you don't, the PS4 will not allow you to delete the account.
Step 6: Delete an Account
Here comes the crucial step. After logging out of the account, you can now delete the account. From the user account management settings, select the option to "Delete User". You'll see a prompt asking you to confirm that you want to delete the account. Confirm your option and voila! The user account will be deleted.
If you follow these steps correctly, you will be able to delete a PS4 user account quickly and easily. Note that deleting a user account will clear all saved data and settings for that account. Any saved games or other data will be lost if the account is deleted, so make sure that you are okay with losing such information before proceeding.