How to Change the Playlist Picture on Spotify on iPhone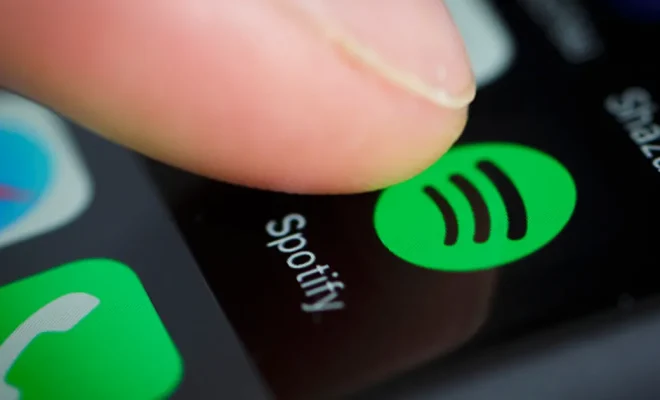 Spotify is a popular music streaming service that allows users to create and share playlists with friends and family. The playlists can be customized with cover art or "playlist pictures" to give them a more personal touch. Whether you are a casual listener or an avid music lover, changing the playlist picture on Spotify iPhone app is a simple process. Follow the steps below to update the playlist picture on Spotify.
Step 1: Open the Spotify app on your iPhone
Launch the Spotify app on your iPhone by tapping on the app icon. If you are not already signed in, log in to your Spotify account using your email address and password.
Step 2: Select the playlist you want to modify
Next, select the playlist you want to change the playlist picture for. You can locate your playlist by tapping on the "Your Library" section and scrolling down to the "Playlists" section. From there, tap on the playlist that you want to modify.
Step 3: Tap on the playlist picture
Once you are on the playlist page, tap on the playlist picture to enlarge it. You will see an option to "Edit Playlist" at the bottom of the screen. Tap on this option to proceed.
Step 4: Choose a new playlist picture
After tapping on "Edit Playlist," you will see a new screen with options to change various aspects of the playlist, including the playlist picture. Tap on the "Change Image" option, located under the "Playlist Picture" section at the top of the page.
Step 5: Add or upload a new image
Spotify provides options for changing the playlist picture. To add a new image, you can either choose one of the pre-existing Spotify images or upload a new image from your iPhone library or camera. To upload an image from your library, tap on the "Choose Photo" option. If you want to use your camera to take a new photo for the playlist cover, choose the "Take Photo" option.
Step 6: Adjust the image
After selecting or uploading an image, you can adjust its position or size to fit the playlist cover. Once satisfied, tap on "Save" at the top right corner of the screen to apply the change.
That's it! You have successfully changed the playlist picture on Spotify. You can repeat these steps for all the playlists you would want to modify. Changing the playlist cover can also help you to distinguish between playlists and identify them more easily. The process is straightforward and user-friendly and takes a few minutes. Give your playlists a new personal touch with the right playlist picture using Spotify on your iPhone