How to Change Gmail's Default Font Options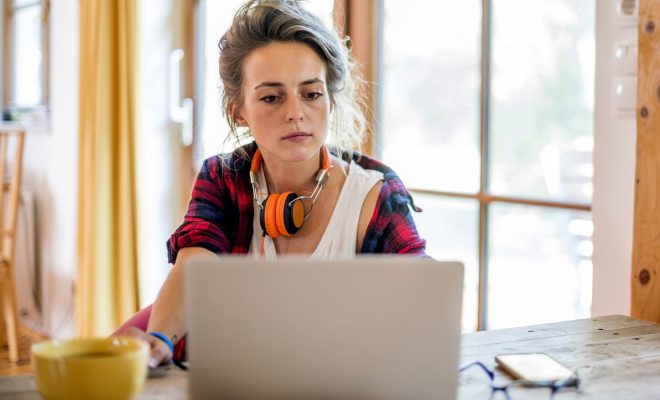 Gmail is one of the most popular email services used by millions of people worldwide. It is known for its user-friendly interface and advanced features. You might have noticed that Gmail comes with a default font setting that may not be your favorite. Fortunately, Gmail allows you to customize your email's font settings according to your preference. In this article, we will explain how to change Gmail's default font options.
Step 1: Login to Gmail
Open your Gmail account by visiting the Gmail website or launching the Gmail app. Enter your login credentials, username, and password to access your inbox.
Step 2: Go to Settings
Click on the gear icon located in the upper right corner of your Gmail homepage. A drop-down menu will appear. Select "Settings" from the list of available options.
Step 3: Choose the General Tab
Select the "General" tab, located at the top of the screen. It is the first option that appears under the "Settings" menu.
Step 4: Locate Default Text Style
Scroll down the page to find the "Default text style" option. By default, Gmail's text style is set to "Normal Text." You can change the settings to Bold, Italics, Underline, or any other font style that you prefer.
Step 5: Choose Customization Options
If you would like more customization options, select "Custom" from the options available. This will enable you to choose your desired font, font size, and font color. Select your preferred font by clicking on the font drop-down menu. Scroll through the list of available fonts to find your desired font.
Step 6: Save Your Settings
Once you have chosen your preferred font style, font size, and font color, click on the "Save Changes" button located at the bottom of the screen to save your settings.
In conclusion, Gmail is a popular email platform that has many features to make your email experience more enjoyable. Changing the default font styles in Gmail is a simple process that can help users feel more comfortable and personalized with their communication. Whether you want to change the font size or choose a new font style, Gmail's customization options allow you to create the perfect email experiences. So, the next time you feel like changing your Gmail font style, follow these easy steps and enjoy your email experience.