How to Cancel Your Android Alarms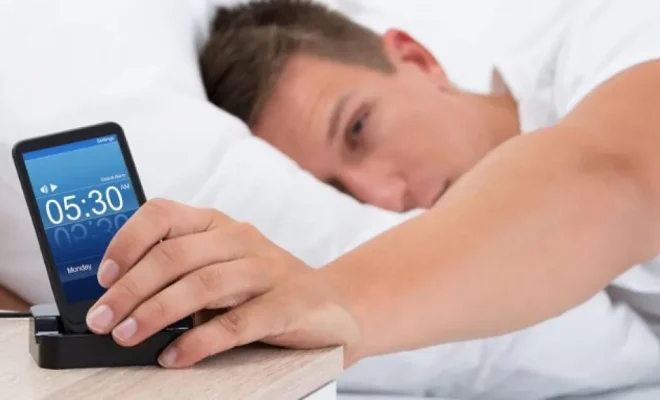 Waking up early in the morning to a loud, blaring alarm can be a real shock to the system. Sometimes, you may find that the alarm on your Android device goes off when you don't need it or that you accidentally set it for the wrong time. Whatever the reason may be, you should always know how to cancel your Android alarms in case of emergencies.
There are several ways to cancel your Android alarms, depending on your device and the version of Android you're running. Here are some of the most popular methods:
1. From the Clock App: One of the quickest and most straightforward ways to cancel your Android alarms is from the Clock app. Open the app, and you'll see a list of active alarms. Swipe left or right on the alarm you want to disable and then tap the "Delete" or "Cancel" button.
2. Using Google Assistant: If you're a fan of voice commands, you can ask Google Assistant to cancel your alarms. Say "OK Google" and then "Cancel all alarms" or "Cancel my 7 a.m. alarm." The Assistant will respond with confirmation before canceling the alarm(s).
3. From the Home Screen: You can also cancel your alarms from your device's home screen. Long-press the Clock app icon, and a menu will appear. Select "Alarms," and you'll be taken to the same list of active alarms as in the Clock app. Tap the "Delete" or "Cancel" button to turn off the alarm.
4. Via the Notification Center: Your Android device may also display a notification when an alarm is going off. Swipe down from the top of the screen to open the Notification Center and find the alarm. Tap and hold the notification until a menu appears. Select "Stop" or "Dismiss" to turn off the alarm.
5. From the Settings App: Finally, you can cancel your Android alarms through the Settings app. Open Settings, and then open the "Apps & notifications" section. Scroll down until you find the Clock app, and tap on it. In the app settings menu, select "Notifications" and turn off the toggle next to "Alarm." This will disable all notifications for alarms from the Clock app.
Canceling your Android alarms is a handy skill to have, and knowing how to do it quickly can save you from an unwanted wake-up call. Whether you prefer voice commands or app menus, there are plenty of ways to turn off your alarms and start your day on your own terms.