How Big is the EdTech Marketplace?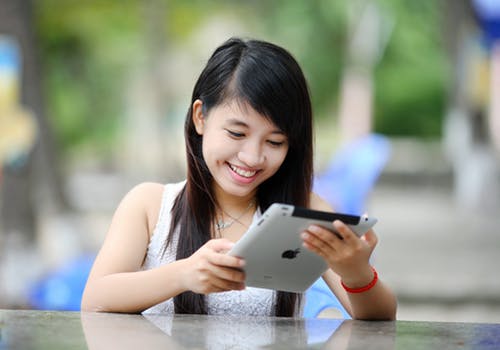 The EdTech marketplace is undoubtedly reshaping school systems. Nowadays, students can easily access knowledge online, tutoring sessions with the click of a button and interact with content in newfound ways. The ubiquitous nature of apps and online forums has made it so that students cane more comfortable using media than the traditional learning tools. This blog stands to explore these questions.
Apps and online tutoring sessions seem even more accessible than person-to-person engagement. While students would need to schedule time with a tutor or with their teacher outside of class time, it is far easier to go onto YouTube or search your question online. The ETIN (Education Technology Industry Network of SIIA) represents and supports developers of educational software applications, digital content, online learning services and related technologies across the K-20 sector. More and more money is being pumped into an industry that wants to answer to the nature of technology in the household.
Now nearly every young student has access to a computer or smartphone in some capacity. According to an article by Education World, the U.S. EdTech was an estimated $8.38 Billion in 2014, with no end in slowing down in sight. This is an industry that is growing at an accelerated rate to parallel the rate at which technology is now advancing.
With the rate at which the tech market is growing, educators have to ask whether or not these ESo instead of the EdTech Marketplace providing students with useful tools for students, it can turn into a futile attempt for technology to help students engage with content in a meaningful and productive way. In effect, the EdTech Marketplace stands to lose by not giving their audience the tools they need.
For instance, students that watch Khan Academy's YouTube videos to learn a topic may be too distracted to focus on the video. Without a teacher present, a student is much more likely to get distracted, play on their phone and miss the entire premise of the video. Hffect of EdTech tools precisely, but the American school system is still many rankings behind what is expected. The U.S. was ranked 25th in the world in science and math education in 2015. Singapore and Hong Kong came first and second respectively. According to TechinAsia, Asia is seen as the next frontier in EdTech. The industry is projected to grow by 8 percent to US $252 billion by 2020 in the global market.
However, this may not be due to the use of Edtech. Instead, culturally, the commitment to education is strong in those regions and has been for many years. Accordance of education in these households, they are willing to adapt to different learning climates. Thereby, using EdTech to shift the learning process. While the US is cation and to create an expectation that education comes first.
Since it appears the EdTech Marketplace stands to alter the face of education for many years to come, it is important to ask other questions related to the effect it will as well. How does the EdTech world affect the person-to-person engagement of learning? What does it do to students if they are not able to use the content to learn in person, instead relying on online tools to help them through the problem set?
Generation Z students who have grown up with laptops, iPads, and smartphones. So their brains have evolved in such a way that allows them to process more information at faster speeds than previous generations ofr to the social aspect of learning. Otherwise, it will merely be a tool in which students engage with a robot. The best way to counter this is by giving a student an authentic audience.
While some critics criticize the Khan Academy approach, it is helpful that on the other side of the screen is a real person. Learning then becomes a social act rather than a process of computing.
As technological tools advance and the EdTech Marketplace continues to fund learning in this way, then the marketplace must be ready to give students an interactive experience that can allow for better learning and retention of knowledge, while also improving the education system that has been seemingly failing students for decades. Perhaps the EdTech Marketplace needs to grow in order to figure out the best ways to adapt to the learning experience. The growing interest in EdTech shows that there is an interest in reshaping the education system to be a better tool than ever before and making learning only a click away.