Host Movie Night Remotely with Disney Plus' GroupWatch: Here's How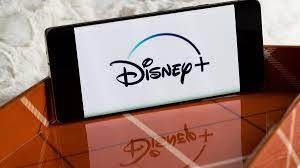 Movie nights are a great way to bond with friends and family, but what do you do when you can't physically be together? Thanks to Disney Plus' GroupWatch feature, you can now enjoy a movie night remotely with loved ones from the comfort of your own homes. In this article, we'll guide you through the steps on how to host a virtual movie night using Disney Plus' GroupWatch.
Step 1: Ensure Everyone Has a Disney Plus Subscription
To get started, make sure that everyone participating in the virtual movie night has an active subscription to Disney Plus. This is essential as only subscribers will have access to the content within the platform.
Step 2: Choose Your Movie
Selecting a movie that everyone wants to watch is crucial for an enjoyable experience. Discuss your options with your group beforehand or take turns picking movies each time you host a remote movie night. With thousands of titles available on Disney Plus—from beloved classics like The Lion King and Aladdin to recent hits like Frozen 2 or Marvel superhero films—you're bound to find something that suits everyone's taste.
Step 3: Start GroupWatch
Once you've decided on a film, it's time to start the GroupWatch session. Open up Disney Plus on your preferred device—whether it's a computer, smartphone, or smart TV—and locate the chosen movie in its library.
Look for the "GroupWatch" icon—a silhouette of three people—in the details section of the selected title. Clicking on this icon will initiate the sharing process and allow others in your group to join.
Step 4: Invite Participants
Disney Plus provides two ways for participants to join your GroupWatch session:
• Invitation Link:
You can generate an invitation link by clicking "Invite" within the GroupWatch interface and sharing it with your friends or family members. They can simply click on the link to join the session.
• Invite by Username:
Alternatively, you can send invitations directly to people who have Disney Plus accounts by entering their usernames within the GroupWatch interface. This method requires that participants are in each other's contact lists on Disney Plus.
Step 5: Interact and Enjoy
Once everyone has joined the GroupWatch session, you're ready to start watching together! The movie will begin playing simultaneously for all participants, ensuring a synchronized viewing experience. As you watch, take advantage of the chat feature provided by Disney Plus to communicate and share reactions in real-time.
Additional Tips for a Successful Movie Night
Here are a few extra tips to enhance your remote movie night experience:
1. Solid Internet Connection:
Ensure that all participants have stable internet connections to prevent buffering issues or disruptions during playback.
2. Headphones or External Speakers: Encourage participants to use headphones or external speakers for better audio quality and minimize background noise interference.
3. Screen Sharing Option: If desired, you can utilize screen-sharing platforms like Zoom or Google Meet alongside GroupWatch so that everyone can see each other's reactions while watching the film—creating an even more immersive movie night atmosphere.
4. Snacks and Drinks: Encourage everyone involved to prepare their favorite snacks and beverages beforehand, heightening the traditional movie night feel even from separate locations!
With Disney Plus' GroupWatch feature, distance is no longer a barrier when it comes to enjoying shared cinematic experiences with loved ones remotely. Whether it's reconnecting with friends across different time zones or having virtual family gatherings—the magic of movies brings us closer together despite physical separation.
So grab your popcorn, settle into your comfiest spot at home, and get ready for an unforgettable virtual movie night with Disney Plus' GroupWatch!