Great Education Leaders are Brash but in a Good Way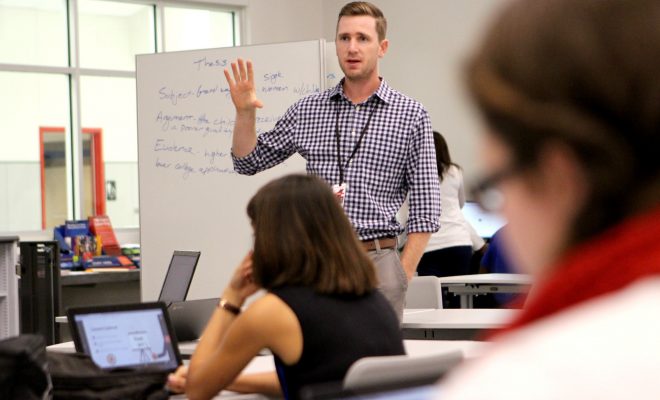 In whatever element of their life, education leaders do not feel reluctant or look scared. Regardless of the hazards, they lead the way. It does not imply that they are fearless; instead, they continue to go forward despite their fears. That is why brashness is such a crucial leadership characteristic. It is akin to having superpowers for educators. Brashness does not imply intentionally offending people; it involves doing the right thing, even if it disturbs a few individuals.
A Little Brashness is Needed 
You may begin to include a little bravado into your leadership toolset by focusing on your leadership ability and potential to lead bravely. Remember that this involves making the best decision, irrespective of how others perceive you. A brave superintendent, for example, will make decisions centered on the best for everyone connected, especially the students, even if it means offending everyone within their school system.
Yes, being loud can upset many people and make you a polarizing personality, but beautiful things generally happen when you lead from your heart. Surprisingly, most people are ecstatic when they receive a bold new leader. They will convince you that you are the one who can sort out some of the problems that have been bothering the company. They need you to take accountability, but they do not want to be held accountable when it is their turn to be judged. Please do not be concerned about them. Follow your heart and do the best for the students, not the grownups.
Concluding Thoughts
Over the years, bravado has received a terrible rap. Most people think it is arrogant and nasty, but I think it is a bit harsh, but only when it is the only option. Indeed, I advise being polite to others, but others may see your compassion as a sign of weakness. They do not always grasp the message until you display your dark side. Then they comprehend the significance and gravity of the situation.