Got a New iPhone? Here's How to Take Your Best Photos Ever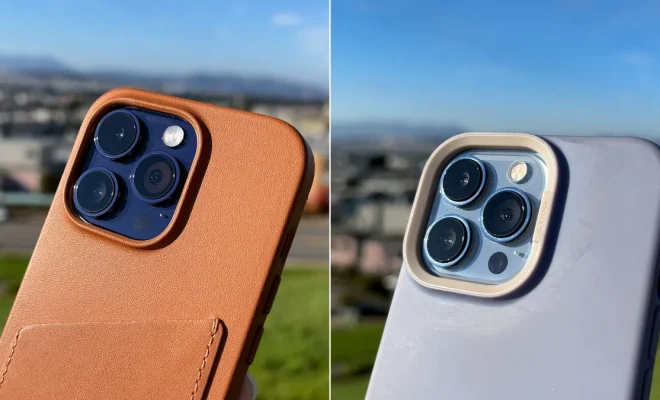 Introduction:
Congratulations on getting a new iPhone! With its powerful camera features, the iPhone has made it easy for everyone to take stunning photos. However, with so many features, it's essential to know how to take the best photos ever. In this article, we will walk you through various tips and tricks to enhance your photography game.
1. Understand your iPhone camera settings:
Before diving into taking photos, familiarize yourself with your new iPhone's camera settings. Swipe left or right to choose between different modes such as photo, portrait, pano, video, and more. Learn how to adjust exposure, focus, and other settings manually for fine control.
2. Use grid lines for better composition:
Enable the grid lines in your iPhone camera settings under 'Composition' to help you maintain the rule of thirds while taking photographs. This rule is a popular photography principle that states that an image looks more balanced and appealing when its subjects are placed at the junctions of three-by-three imaginary grids.
3. Embrace natural light:
Good lighting is key to capturing great images. Always aim to use natural light whenever possible rather than relying on your iPhone's built-in flash. When indoors, try positioning your subject near a window or other sources of natural light.
4. Use portrait mode for dramatic portraits:
The portrait mode on your iPhone creates a stunning depth-of-field effect that makes your subject stand out against a blurred background. This mode is especially great for capturing professional-looking portraits of people and pets.
5. Experiment with HDR mode:
HDR (High Dynamic Range) mode allows you to capture better detail in both the bright and dark areas of your photos by taking multiple exposures and combining them into a single image. Enable this feature in your settings for high-contrast scenes like sunsets, landscapes, or backlit subjects.
6. Try different perspectives:
Don't be afraid to try different angles and perspectives when taking photos. Get low to the ground, or shoot from a high vantage point to capture unique and creative images.
7. Use burst mode for action shots:
Burst mode is perfect for capturing fast-moving subjects or moments where timing is critical. Press and hold the shutter button, and your iPhone will take a continuous series of photos, allowing you to choose the best one later.
8. Edit your photos for a polished look:
Utilize the built-in editing tools on your iPhone to tweak the exposure, contrast, saturation, and other settings after you've taken your photos. You can also use third-party photo editing apps like VSCO, Lightroom Mobile, or Snapseed for advanced editing options.
Conclusion:
Innovative camera features of your new iPhone coupled with these tips and tricks will surely elevate your photography skills. Now that you know how to take amazing photos with your iPhone keep practicing and experimenting with different techniques. Happy clicking!