Free Monster Hunter Rise: Sunbreak Demo Out on Nintendo Switch and PC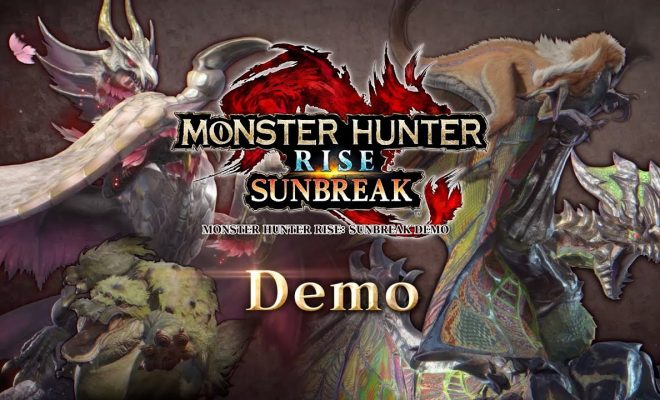 Attention, hunters! The highly anticipated demo for Monster Hunter Rise: Sunbreak is now available for free on both the Nintendo Switch and PC platforms. The release offers a sneak peek at what gamers can expect in the upcoming expansion, giving eager fans a taste of the latest adventure in the renowned Monster Hunter franchise.
Monster Hunter Rise, released in 2021, garnered rave reviews and quickly became a fan favorite among action RPG enthusiasts. The Sunbreak expansion introduces new content and enriches the gaming experience for players who have been eagerly awaiting new challenges and adventures.
The demo for Monster Hunter Rise: Sunbreak provides players with access to a limited selection of quests that showcase some of the exciting new gameplay features of the expansion. This includes battles against fierce new monsters making their debut in Sunbreak, as well as opportunities to test drive weapons, armor, and other upgrades to prepare for the full release.
One of the most notable additions in this demo is the new Elder Dragon, named Malzeno. Malzeno makes its way into the game with fearsome attacks and a mysterious aura that will keep even experienced hunters on their toes.
Alongside Malzeno, players can also look forward to engaging with an assortment of new beasts. Some of them have been showcased by Capcom in previous promotional materials. There are also powerful new armors and weapons that can be obtained while playing the demo, helping players gear up for the challenges waiting for them in Monster Hunter Rise: Sunbreak.
Furthermore, this demo allows gamers to explore breathtaking sceneries inspired by Gothic architecture, infusing an air of mysticism into every corner of each map. Prepare to be immersed in captivating landscapes as you embark on this exhilarating hunt.
As a bonus, those who partake in this demo will have their progress transferred over to the main game once it releases. This means that any rewards gained, items collected, or milestones achieved during the demo will carry over, making the transition seamless.
The Monster Hunter Rise: Sunbreak demo is already making waves among the gaming community. Do not miss this incredible opportunity to dive into the world of Monster Hunter and experience firsthand the thrilling battles, majestic environments, and electrifying new content this expansion has to offer. Download it now for free on Nintendo Switch or PC and join the hunt!