Fitbit Surge Review: Fitbit's Top-End GPS Watch and Fitness Tracker Feels Like It Needs an Update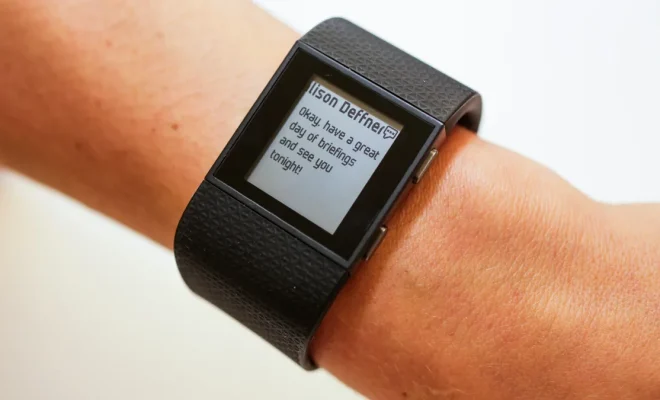 The Fitbit Surge has long been one of the most popular fitness trackers and GPS watches on the market, but recent advances in wearable technology have left many consumers wondering if it's time for an update. Despite its status as Fitbit's top-end offering, there are a few areas where the Surge could benefit from a modern overhaul.
Design and Build Quality
The Fitbit Surge has a sporty design with rubberized straps, making it comfortable to wear during workouts and everyday use. The monochrome LCD screen is easy to read in bright sunlight but lacks the vibrant colors and sharp resolution found in many newer fitness trackers.
Functionality and Performance
The Fitbit Surge offers excellent tracking capabilities for steps, distance, heart rate, and calories burned, making it a reliable tool for fitness enthusiasts. Additionally, its GPS feature allows users to accurately track outdoor activities like running or cycling without needing to carry a smartphone.
Where the Surge falls short is in its limited smartwatch functionality compared to newer wearables. Notifications for texts, calls, and calendar events are available, but interaction with these notifications is minimal. It also lacks support for third-party apps and more advanced features like contactless payment or onboard music storage.
Battery Life
One area where the Fitbit Surge excels is battery life. Users can expect up to seven days of usage between charges when using the device primarily for steps and heart rate tracking. However, this does decrease significantly when actively using GPS.
Fitbit App
A major strength of the Fitbit Surge is its integration with the well-organized and user-friendly Fitbit app. The app syncs effortlessly with the watch, providing detailed information about activities and offering personalized recommendations tailored to each user's unique fitness goals.
Final Verdict
For those who value reliable activity tracking and simplicity in their fitness tracker, the Fitbit Surge remains a solid choice. However, if you're looking for a more feature-rich and versatile wearable with improved aesthetics, you might find the Fitbit Surge falling short when compared to newer models on the market.
As Fitbit's top-end GPS watch and fitness tracker, the Surge is a dependable product that has served many users well over the years. However, it's becoming increasingly clear that an update is overdue for this popular wearable to maintain its competitive edge in an ever-evolving market.