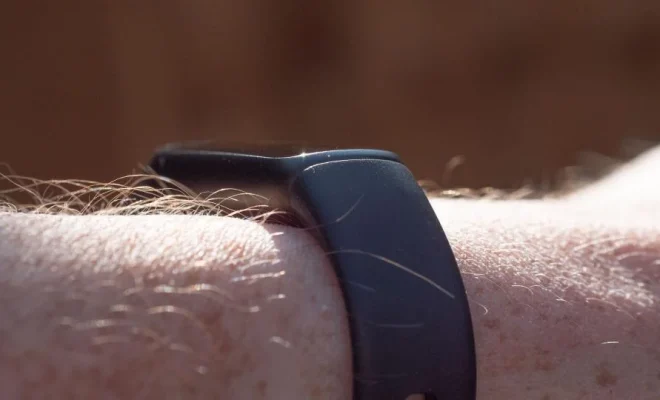 Fitbit has always been at the cutting edge of wearable tech. With a range of fitness trackers and smartwatches, they have maintained a dominant presence in the health and wellness space. The Fitbit Luxe is no exception to this. Introduced as a stylish, yet highly functional health and wellness tracker, it successfully bridges the gap between fashion-forward designs and utility. In this Fitbit Luxe review, we delve into the features, pros, cons, and verdict on this fascinating device.
Design & Build
The Fitbit Luxe is an elegant and slim wearable device crafted from high-quality stainless steel with rounded edges. It boasts a sleek profile that fits comfortably on your wrist without feeling cumbersome. The Luxe comes with a variety of interchangeable bands ranging from classic silicone sports bands to premium metal mesh options – perfect for those who like to match their style with their workouts.
The tracker boasts a vibrant AMOLED color touchscreen that delivers sharp visuals, crisp text, and customizable clock faces, making it an appealing choice for both fitness enthusiasts and fashion-conscious individuals alike.
Features & Performance
The Fitbit Luxe comes packed with a plethora of features designed to monitor your overall health. Some notable capabilities include 24/7 heart rate tracking, sleep monitoring with Sleep Stages, stress management with guided breathing sessions, SpO2 monitoring for keeping an eye on blood oxygen levels, and menstrual cycle tracking.
It also offers standard fitness tracking features such as step counting, calorie burn estimation, activity duration monitoring, and more. The Luxe is water-resistant up to 50 meters, meaning you can confidently track your swim workouts or enjoy water-based activities with ease.
One standout feature of the Fitbit Luxe is its extensive range of guided workouts through the Fitbit app. Users gain access to a myriad of workout videos tailored to their specific needs and fitness levels, enabling a more personal and immersive fitness experience.
Battery Life & Connectivity
The Fitbit Luxe offers an impressive battery life of up to five days on a single charge, allowing you to focus more on your workouts and less on finding a charging port. The device syncs seamlessly with both Android and iOS smartphones, ensuring connectivity is never an issue.
Pros & Cons
Pros:
– Stylish, premium design
– Comfortable fit for everyday wear
– Wide array of health and fitness tracking features
– Impressive battery life (up to five days)
– Water-resistant up to 50 meters
– Vibrant AMOLED color touchscreen
Cons:
– No built-in GPS (relies on the connected smartphone)
– Price may be considered steep by some users
Verdict
The Fitbit Luxe successfully combines form and function to create an attractive, high-performance health tracker. Its stylish design and vast array of features make it an irresistible choice for fitness enthusiasts who don't want to compromise on looks or performance. While the lack of built-in GPS might deter some, the overall value of the device remains undisputed. If you're seeking a powerful yet fashionable fitness tracker that can seamlessly integrate with your everyday lifestyle, the Fitbit Luxe is well worth considering.