Features of the Headway App to Help You Grow Through Self-Learning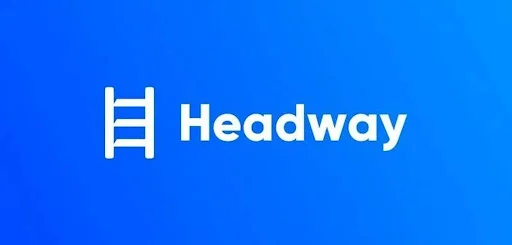 As the world becomes increasingly fast-paced and demanding, individuals are seeking to improve their skills and knowledge in order to stay ahead. Self-learning has become a crucial aspect when it comes to personal development and career success. To aid in this journey, there are various learning apps available, one of which is Headway app.
Headway app is an innovative platform that provides users with the opportunity to learn and improve their skills at their own pace. It is designed with remarkable features that make learning fun and engaging. With Headway app, users can learn important skills that will help them in their career advancement and personal growth.
One of the standout features of the Headway app is its study plan customization. This means that users can customize their study plans depending on their various learning preferences. Whether it's studying for a couple of minutes every day or longer periods on certain days of the week, Headway allows users to create a schedule that works best for them. This feature also helps track progress and ensures that learning goals are met.
Another feature that makes Headway app unique is the integrated community of learners. The app has a community option which enables users to connect with other learners who share similar interests. This is an excellent way to network, receive tips and advice, and learn about new resources. By creating a community of learners, Headway app ensures that users feel supported in their self-learning journey.
In addition to these features, Headway app also offers gamification. This involves the use of game-like features to make learning more enjoyable and engaging. With gamification, users are given points, badges, and rewards for completing learning tasks. This helps to keep them motivated and on track with their learning goals.
Moreover, Headway app provides a wide range of learning resources. From language courses to technical skills, there is something for everyone. The app also provides resources in various formats such as video tutorials, audio, and written learning materials. This allows users to personalize their learning experience and cater to their individual learning styles.
In conclusion, Headway app is a great resource designed for individuals who wish to grow through self-learning. Its features make learning fun and engaging, while still ensuring that users remain on track with their learning goals. Additionally, its customized study plan, integrated community, gamification, and wide range of learning resources make it stand out among other learning apps. If you are someone who values continuous learning, Headway app is definitely worth a try.