Epson Home Cinema 2350 Review: Bright 4K Projector for Less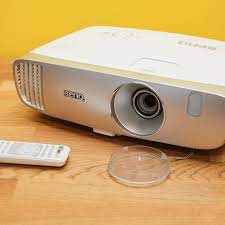 Introduction:
Epson, the renowned global name in the world of projectors, recently introduced a new offering in their lineup – the Home Cinema 2350. This projector is designed to provide customers with a bright 4K viewing experience at an affordable price. In this review, we will delve into the specifications, features, and performance of the Epson Home Cinema 2350 to help you make an informed decision when considering a new projector for your home entertainment setup.
Specifications:
– Projection System: Epson's proprietary 3LCD technology
– Native Resolution: 1920 x 1080 (Full HD), with support for 4K enhancement
– Brightness: 2700 lumens
– Contrast Ratio: Up to 60,000:1
– Lamp Life: Up to 7,500 hours in ECO mode
– Projection Size: Range between 30″ to 300″ diagonal
– Connectivity Options: HDMI (x2), USB Type-A, mini USB, and a VGA input
Features:
1. Enhanced resolution using pixel-shifting technology
The Epson Home Cinema 2350 uses pixel-shifting technology to deliver enhanced 4K resolutions. While this projector's native resolution is Full HD (1920 x 1080), the pixel-shifting technology allows for much higher image clarity than standard Full HD projectors.
2. High brightness
With an impressive output of up to 2700 lumens, this projector provides bright and clear images even in ambient light conditions. This makes it ideal for use during daytime hours without having to darken the room too much.
3. Impressive contrast ratio
The up to 60,000:1 dynamic contrast ratio ensures deep blacks and excellent color richness when watching movies or playing games. This level of contrast adds depth and realism to the visual experience.
4. Flexible installation options
This projector offers a wide range of installation options – you can easily mount it to the ceiling, place it horizontally on a shelf, or align it with an existing screen using the vertical lens shift feature.
5. Multiple connectivity options
With dual HDMI ports, a USB Type-A input, mini USB, and even a VGA input, the Epson Home Cinema 2350 is capable of connecting to multiple devices simultaneously. This allows for versatility in terms of media sources that users can utilize.
Performance:
In terms of overall performance, the Epson Home Cinema 2350 delivers on its promise of bright 4K imagery without breaking the bank. The colors are vibrant, and the contrast ratio ensures deep blacks and excellent image quality. The enhanced resolution made possible by pixel-shifting technology ensures crisp visuals and text that are easy on the eyes. Additionally, the setup is intuitive and relatively easy even for first-time projector users.
Conclusion:
The Epson Home Cinema 2350 is a fantastic choice for those looking to upgrade their home entertainment system without incurring excessive costs. It provides users with a bright and stunning 4K viewing experience with an attractive price tag. Boasting impressive specs such as high brightness, remarkable contrast ratio, and flexible connectivity options, this projector is a strong contender in its category. Give your home movie nights and binge-watching sessions a major upgrade by investing in this reliable and budget-friendly offering from Epson.