Emoji Meanings That Don't Mean What You Think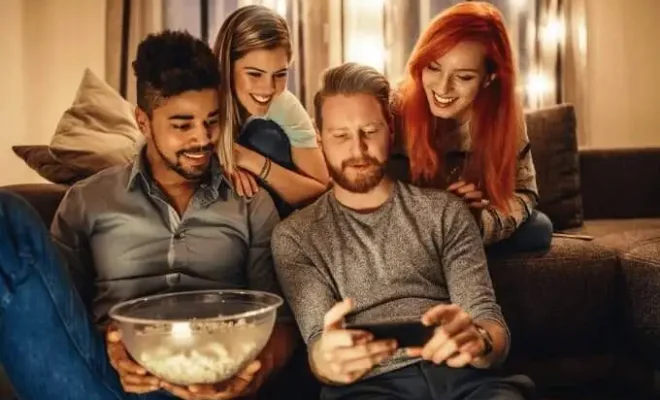 In this digital era, emojis have become a vital part of communication, and their usage has extended beyond what was originally intended. Emojis have their own language, and they are used to convey emotions, reactions, and messages in various forms. However, there are some emoji meanings that don't mean what you initially think they do. In this article, we'll take a look at some emojis that may surprise you by their actual meanings.
The Smiling Devil Emoji: 😈
You may think that the smiling devil emoji represents pure evil and mischief, but it can be used in a playful way too. The devil emoji often adds a hint of mischief to a message, and it's used to express playfulness and humor rather than genuine evil.
The Folded Hands Emoji: 🙏
The folded hands emoji is commonly used to represent praying hands, but its original meaning was more about thankfulness and reverence. The folded hands were initially intended to represent Japanese bowing, and it came to represent bowing in general, which was a gesture of respect and acknowledgment.
The Eggplant Emoji: 🍆
The eggplant emoji is notorious for its double meaning. While it's commonly used to represent the vegetable, it's also often used to represent male genitalia. This emoji can have both meanings, so be mindful of the context in which it's used.
The Water Drops Emoji: 💦
The water drops emoji is often used to represent water, but it has a more sensual meaning in popular culture. The water drops are used to represent sexual fluids, especially in flirtatious messages.
The Peach Emoji: 🍑
The peach emoji is another example of an emoji with a double meaning. While it's used to represent the fruit, it's also commonly used to represent the buttocks in a lighthearted way.
In conclusion, emojis have their own language and culture, and as such, their meanings can vary depending on the context in which they're used. It's essential to use emojis carefully, considering their connotations and intended meanings. What may seem harmless in one context may be inappropriate in another. Therefore, it's best to be mindful of the language we use, whether it's written or illustrated, to ensure we communicate effectively and without offense.