EdTech Storage Needs Can Leave Schools And Districts Scrambling For Space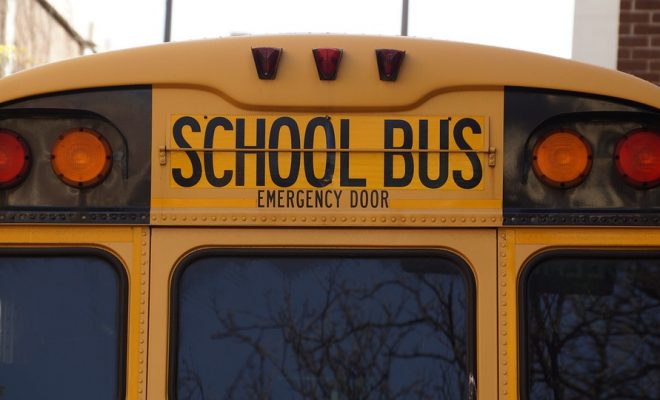 The proliferation of EdTech implementation in schools across the globe has been a source of contention for many institutions that are struggling to come up with the physical space necessary to safely house all of the technology.
Many schools have failed to plan ahead for the spatial requirements for the implementation of EdTech. They're now left trying to appropriate spaces for storage that could be utilized to serve the student populace in better ways.
It would be beneficial for educational institutions to pay attention to the demands of EdTech prior to implementation. What kind of widespread internet access is necessary? How much space does the school have to house these materials? Where exactly is that space on school grounds?
While doing this, there are also advancements in EdTech and technology, in general, that could serve schools well. This is especially true for those who don't have a lot of physical space to house EdTech technologies.
A Move Away From Physical Storage To Cloud Storage
One move that some schools are making to decrease the physical imprint of bringing new technologies into the classroom is moving their data storage over to the cloud. We're at an interesting time when it comes to the physical correlation of space to data storage. EdTech technology is evolving rapidly in conjunction with the rapid evolution of data storage mechanisms.
As things become more integrated and EdTech companies begin to fully use the cloud to their advantage, less physical storage space will be needed on-site for schools to implement new technologies. Gone will be the need for on-site data centers that need to be routinely checked and monitored. In will be cloud services, which eliminate the need for such spatial and monetary black holes on campus.
The Move To The Cloud Has Its Perils
The efficiency and efficacy of cloud storage presents some amazing possibilities for revolutionary EdTech's footprint in traditional classrooms, but it also comes with a host of privacy and security concerns. While this isn't as much of a concern in district-purchased cloud services that are primed for security, it does present some major risks when cloud-based applications are accessed by teachers off-site.
There are too many moving parts when it comes to cloud data storage. All it takes is one offloading of credentials or phishing scheme and the privacy/security of thousands of students could be compromised.
The Hyperconvergence Trend
Hyperconvergence infrastructures provide maximum data storage and efficiency for several schools who have jumped on the bandwagon. These systems centralize data storage and networks, allowing district IT teams to monitor an entire infrastructure of school servers rather than looking after them one by one.
The problem with hyperconvergence infrastructures is cost. They are extremely expensive right now because they are in their nascent stages of implementation in educational institutions. While they do provide a fantastic way of streamlining data storage for a multitude of schools while keeping security and privacy a priority, they are often unavailable for many schools.
Due to this, underserved educational districts are left out in the cold, and they don't have the extra capital to part with in order to implement one of these infrastructures. Either way, they're very much worth what they cost if the money's available to part with.
Concluding Thoughts
Currently, many institutions have to decide whether Edtech is worth investing in. Once they make this decision, the decision for storage becomes yet another issue. However, depending on the school's needs and financials, there are some good storage options that could be utilized successfully and safely for Edtech.