Dell UltraSharp 2405FPW review: Dell UltraSharp 2405FPW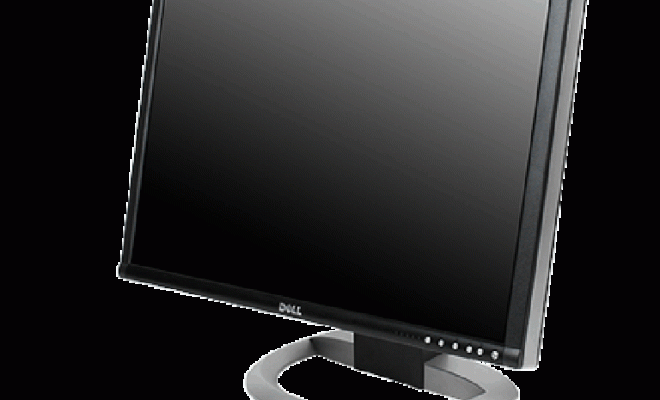 The Dell UltraSharp 2405FPW, a versatile and high-performing monitor, has left its mark in the competitive market of display technology. This article reviews the various aspects of this product, encapsulating its remarkable features and assessing its overall performance.
Aesthetically, the 2405FPW epitomizes Dell's minimalist-hi-tech design in the mid-2000s. It boasts a matte silver finish with slickly rounded edges that convey an edge of stylish functionality. The design harmony is completed with a black bezel frame that does not fail to add a professional appeal.
To begin with, the Dell UltraSharp 2405FPW sports a broad 24-inch LCD screen that provides generous workspace real estate. With screen resolution at pixel-rich 1920 x 1200 px—true WUXGA widescreen—users are guaranteed a detailed and immersive display experience. The high resolution augments crisp image rendering while text appears clean and legible.
What sets Dell UltraSharp 2405FPW apart is its excellent color reproduction. With a color depth of 16.7 million colors, it displays vibrant and true-to-life images that cater appealingly to graphics professionals and enthusiasts alike.
Its performance does not stop at impressive specifications as the UltraSharp 2405FPW also delivers commendable flexibility. It pivots between portrait and landscape mode, making it user-friendly for different types of tasks. Its stand is also highly adjustable allowing users to find their optimal viewing angle for comfort either at work or gaming sessions.
In terms of input versatility, the monitor features DVI-D with HDCP, VGA, S-Video, Composite inputs along with a nine-in-two media card reader on the side panel – catering to multiple connectivity needs.
Advanced response time is yet another strong suit for this Dell model. A quick response time stands at 12 ms, reducing image ghosting effect thereby offering smooth video playback and gaming.
The only significant area where Dell could have improved is the absence of HDMI ports – a standard feature we see in today's monitors. However, it's crucial to remember that during its release period around mid-2000s, HDMI wasn't widely adopted yet.
In conclusion, the Dell UltraSharp 2405FPW was a triumph during its reign demonstrating advanced capabilities for its time. Its remarkable display quality coupled with flexible ergonomics made it an ideal choice beyond business purposes – extending into creative fields and home use. Though outmoded by today's standards, anyone who experienced it would likely remember its notable performance incorporating an inviting blend of aesthetics, quality technicals, versatility, and value.