Common Co-Teaching Challenges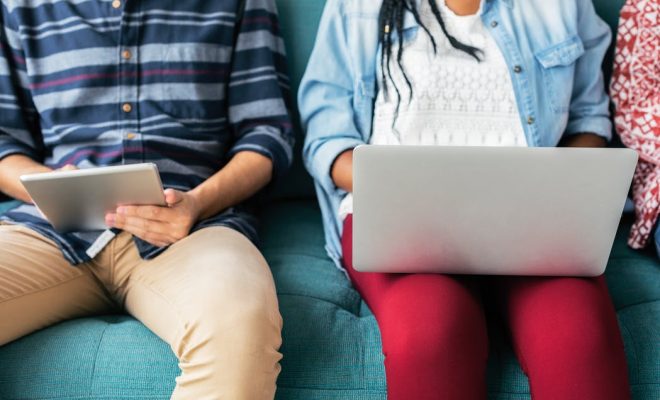 Co-teaching is the joining of educators together in one classroom to share the workload of tutoring students. This includes sharing the responsibilities of the planning process. Co-teaching can often be a life-saver, but many co-educators keep struggling for balance. Lots of challenges arise when sharing your classroom with another teacher. Here are some tips for addressing these challenges.
Common co-teaching challenges
When two educators share one classroom and a set of students, problems may arise. Here are the most common challenges that co-educators face:
Who is responsible for who?
Co-educators are responsible for different students, such as one co-teacher being accountable for all students in the class who have an IEP. But this can lead to some issues when roles get temporarily reversed. It can be challenging for both co-educators to feel they have equal rights for all students. Also, teachers may become attached to the same student or devise different strategies to teach a particular student. When such a clash of interest occurs, co-teaching can be quite demanding.
Whose classroom management style do we use?
Classroom management is the base for content instruction, but each teacher differs in their classroom management style. Some educators are more authoritative, while others are more approachable. When two educators share a classroom, students will be confused about what to expect if two different styles of management and two separate rule systems are being used. This could even spill over into the minds of the children. Kids are smart. Once they figure something is happening, they will probably begin to hide under each teacher's shadow to perpetrate mischief.
Who gives grades?
This simple question can turn into strife between co-educators. It would seem that the teacher who grades students would be the most in charge. It can be tough deciding how to share this responsibility, especially if both teachers have different ideas on grading students. 
What do we tell the students?
Your students may not understand why they always have two educators in the classroom. Questions may arise on why one of the educators is always seen helping some peculiar students. You and your co-teacher will mutually decide how best to explain this to your students without losing credibility.
When do we fix a time to plan together?
Co-educators must plan together to have cohesive lessons and provide what is best for each learner. But many co-educators find it challenging to set aside time to plan together due to busy schedules. If you want to succeed as co-teachers, you must truly come together, lay out the problems, and make mutual decisions on how to address them. There is no other way.
Address these challenges
The following five practices can curb all of the common co-teaching challenges listed above:
Respect each other

: This is the most crucial component of a successful co-teaching arrangement. You don't have to be the best of friends, but you have to get along at work. At least for the sake of your students. Put aside your differences in methods and style. It is important that you and your co-teacher respect each other. Suppose you don't respect each other as the two authority figures in the classroom. In that case, it is futile to expect respect from the students.

Spell out roles and responsibilities

: Problems occur when roles and responsibilities aren't clearly defined. Discuss your functions and duties at the beginning of the

school

year and make sure both educators agree on splitting responsibilities. This is necessary to prevent confusion subsequently.

Be flexible

: Teaching, in general, requires flexibility, but it's even more necessary when co-teaching. Maintain an open mind to the ideas your co-teacher has for the classroom. You may find that the students are more engaged by her way of teaching a particular lesson than how you teach that concept.

Communicate

: Learn to be expressive of your expectations with each other. How do you think you and your co-teacher can benefit from spending a year in a co-teachers classroom? When do you expect to plan together? What about the daily environment? What do you expect it to look like? Many co-teachers are guilty of often assuming these things without discussing them. If you feel upset about anything, it is important to communicate it. It makes no sense to resent your co-teacher for an entire year because they did something you didn't like. Discuss these issues with honesty and openness.
Co-teaching is whatever you make of it. You cannot simply say it is a good or bad idea. It all depends on the individuals involved. Suppose you let problems arise and never discuss them with your co-teacher. In that case, neither you nor the students will benefit from the arrangement. To put it mildly, the students will be harder hit by this scenario. But, if there is proper communication with each other, you will be clear about the responsibilities of each person. No matter how difficult the issues are, it is no use for anyone to shy away from them. To chip in with an ideal scenario, if you are the kind of teacher who prefers a hands-on approach, it's better this way: you will be helping the co-teacher who oversees both the IEP students and their graded work. That way, you get the co-teaching environment you always dreamed of. Or it could be the other way around. Either way, you should decide what's best for you, your co-teacher, and your students.